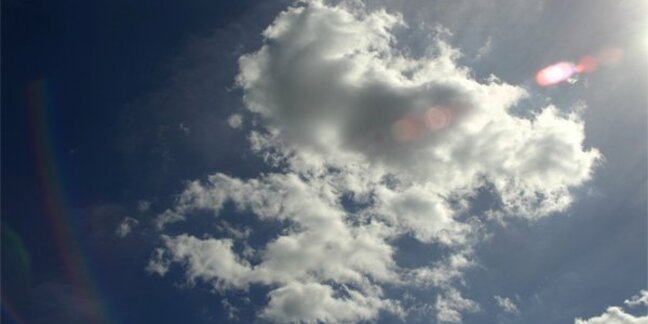 2006 in review 2006 was an important year for enterprise software and developer tools. The computing old guard trudged on with product updates, marketing hype, and the spinning of political schemes. New challengers, meanwhile, gained traction and credibility. We identify the big events and trends of 2006 that will reverberate for the next year, and look at how they will play out.
Microsoft squeezes past Vista finish line. Now for the hard part
With characteristic modesty, Microsoft launched its first desktop operating system in five years. "This is the biggest launch in our history," chief executive Steve Ballmer crowed as Microsoft kicked out Windows Vista with a new edition of Office, 2007 Office System, and the Exchange Server 2007. "These are frankly the most significant releases of these products [Vista and Office] we've ever done."
Undoubtedly, this was Microsoft's single biggest event of 2007. In the end, though, Windows Vista was nothing like the platform Bill Gates promised in 2003, and turned out to be just another Windows update offering improved administration, performance, and scalability, a new browser (that barely keeps pace with Firefox on features), and – oh – parental controls that outgoing Windows co-president Jim Allchin unwisely reckoned meant PC users could get away without anti-virus software.
The only big ticket item from 2003: the groovy Aero interface promising break-through graphics. The catch? Apart from needing extra hardware for Aero you must also pay more, as the entry level Windows Vista Home and Business Basic use the traditional, non-Aero interface.
Office 2007, meanwhile, was an evolution in simplicity for Microsoft but hardly a revolutionary step: the new interface is suited to Windows Vista and simplifies access to previously hidden Office features. There's also integration with back office software from Microsoft and SAP.
The next 12 months will be the story of how well Windows Vista and Office 2007 sell. Microsoft hasn't revealed its own expectations, while analysts are divided: Ovum reckons Windows Vista will outsell Windows XP while Gartner has told customers to defer upgrades. Office, meanwhile, will hit the usual hurdle of users sticking with what they have, or waiting until they install Windows Vista before upgrading.
While Microsoft will no doubt claim some random benchmark as sales success for Windows Vista and Office in 2007, factors like the straddled November/January launch, the impact of delays on corporate purchasing cycles, and missing the vital holiday shopping season will have a significant impact on sales of both products next year.
The enemy of my enemy...how to kill Red Hat
Successive quarters of growing faster than the Linux server market had secured Red Hat's position as the open source darling of Wall St. Then came Oracle, and that Microsoft and Novell pact.
Oracle chief executive Larry Ellison could barely conceal his glee when he announced Oracle Unbreakable Linux Network (ULN) at the massive OracleWorld conference in October. The database giant's long-awaited move into open source support services was made more significant as an act of revenge on the world's largest Linux distribution, brought after Red Hat stole JBoss out from under Ellison's nose earlier in the year.
Since Larry announced ULN would undercut Red Hat's support network on price, if not quality, shares in Red Hat have traded 37 per cent lower.
The second blow to Red Hat was the jaw dropping alliance between Microsoft and Novell after 20 years' hostility and five years after Microsoft's senior management compared Linux to a "cancer".
Keelhauled by the community for selling out to Microsoft, Novell's pact was equally remarkable for the fact Novell got into bed with a sworn enemy on sales. By agreeing to re-sell 70,000 SuSE Linux Enterprise Server (SLES) vouchers, Microsoft hopes to stymie Red Hat's growth by pushing SLES while Novell hopes to close its yawning market gap with Red Hat.
Next year will be a defining time for all parties. Red Hat will be forced to reconcile competition from Oracle even though Oracle's support capabilities are unproven: a Pacific Crest survey of IT purchasers and users found 29 per cent would switch to Oracle. Discounts will be a factor: 64 per cent of Red Hat customers felt it's "very important" Red Hat offers some kind of discount.
2007 should see Red Hat try to retain existing customers and to grow by attracting new business. If it's successful, you could see Red Hat exit next year with a more firmly grounded services package based on an entire middleware stack, by wrapping in JBoss and even – possibly – a database.
Novell, meanwhile, is unlikely to see too many Linux converts as a result of its Microsoft deal: preliminary expectations for 2007 are for revenue below 2006's results, while 2007 will surely be a further test of the patience of Novell's customers, investors and staff. Oracle and Microsoft can afford to sit back and watch the Linux cock fight.
Sponsored: Webcast: Simplify data protection on AWS