Self abusing operators fail to offset emissions
Sort of NSFW, if you try hard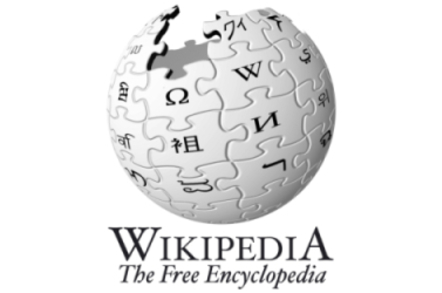 Letters Wikipedians have been illustrating some of the online encyclopedia's pages with some charming photography of things they made themselves. While it is always nice to see people being creative, we're not sure if home-made tosspots were strictly neccessary:
You obviously haven't had a chance to check out Ejaculate on Wikipedia.

Nothing like watching a movie of some dumbass Wikipedian wanker (literally) splooge all over. It's impressive to see someone shoot without any physical stimulation but I guess anyone who is ejaculating for a wikipedia demonstration doesn't have intercourse too frequently. He's probably wacthing Linus Torvalds release the next version of the Linux kernel.

Jesus, if this is an encyclopedia I am a dignitary.

Christopher
---
Even better than the semen pic - someone posed for a pearl necklace. Brave, I'd say.

http://en.wikipedia.org/wiki/Pearl_necklace_%28sexuality%29

Rik
(We'd say NSFW, just to make sure we don't get anyone fired.)
---
Very interesting story. I always suspected wiki was for wankers.

Whoever contributed that picture obviously never saw Monty Python's "The Meaning of Life", otherwise he'd treat his semen with more care...

cheers,

Hein
---
Was it mere coincidence that the RSS feeder followed "Wikipedia semen shortage filled by User Generated Content" with "Palm's earnings slide"?

Best - Mark
Much as we'd love to claim otherwise, that was just one of those happy accidents you hear about.
---
The UK government has ditched plans to put all our identities on one big database, saying that sticking with existing systems will help cut fraud and save money. Big Brother's little brother, indeed:
This is going to be fascinating to watch. No more clean database? Using existing databases and contents?

How is that going to work? I don't have a passport, nor a driving license so exactly what existing other databases are they thinking of? Other people may not pay tax, nor receive benefits. Using the Electoral Register or NHS records would be political suicide. What's left? The TV license database?

As for duplicate identities, doesn't the government yet understand that automated fingerprint (and iris) comparisons do _not_ compare the images, they compare a few distinct points of the fingerprint. To actually filter out real duplicate fingerprints in a 60 million entry database when new data is entered will take hours -- it won't be done. The only time such comparisons will be done will be where there is other evidence of a fraudulent entry.

Geoff
---
So, wait, they're going to have 3+ databases instead and then try to link them all together... It's just asking for trouble. I think they're just trying to slowly decrease the scope of the ID cards - soon they'll drop the cards themselves, I hope, or make them optional...

Ed
---
It just sounds to me like somebody has learned how to do a cross-database join. As long as you have a single ID, it doesn't matter if you have a single database. *shrug*

Tom
---
Let me see, have I got this right? If there is any doubt at the airport as to who I am, they will phone my local Social Security office and ask the girl behind the plexiglass to confirm my identity? Bin Laden, your time has come!

Tom R
---
Cool, so now terrorism has been fixed, is it safe for me to bring a bottle of water on the plane now?

Andy B
---
We also brought you the news that Roger Duronio, a former sysadmin at a US bank was sentenced to almost eight years in chokey for unleashing a logic bomb on the company's network and causing $3m damage. As well as being utterly unimpressed with his crime, you profess to recognise no Bofhesque characteristics in the man:
Duronio is not a BOFH, not by a long shot. Firstly, a true BOFH _always_ gets what he wants. Second, a true BOFH does not concern himself with how much the clueless manager is going to decide to give him, he cooks the books to get the amount HE decides he wants.

And finally, a true BOFH wil never _ever_ be stupid enough to go around declaring his intent - he knows that one should never have any witnesses (alive), nor should one leave any traces.

No, Duronio is not a BOFH, just a maroon who was sadly mistaken concerning his abilities to create havoc and get away with it. He now has eight years to meditate his next move, and no sympathy on my part.

Pascal.
---
You mean the BOFH isn't real?

Ed
He'd like you to think that...
---
I'm totally amazed at the utter stupidity of the guy. He was expecting $50K and *only* got $32K. No company I've ever worked for has ever honoured their bonus payment. Don't see me doing criminal damage.

Roop
---
"... was sentenced today to 97 months without parole ..."

Why 97 months and not "around 8 years"?

Regards A Pedant
Er...OK. See above.
Sponsored: Becoming a Pragmatic Security Leader