How fat is my DRM?
Sony rootkit settlement prompts Bloatware Disclosure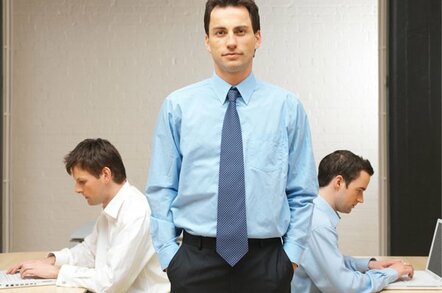 Some CD buyers in Texas and California can claim up to $175 each from record company Sony BMG as a result of a legal settlement this week.
Both states took action against the music giant over its "rootkit-style" DRM, designed to prevent PC users from copying music CDs to their hard drives.
The complaints allege that Sony BMG failed to notify consumers of the presence of the DRM on the outer-packaging, and therefore loaded unauthorised software onto their PCs.
Sony used software called XCP (Extended Copy Protection) created for it by British company First4Internet Ltd to prevent copies being made. XCP was dubbed a "rootkit" because it took over basic system level functions, then concealed its presence. The DRM compromised users' security and knocked some CD drives out of action. Uninstallation was only possible by sending a request to Sony BMG's customer support line.
CDs with the DRM had been on the market for several months before a security consultant described its nefarious technical practices. Sony eventually issued an uninstallation tool, and settled a class action suit late last year (site here).
The lawsuits also compensate punters for CDs encumbered with SunComm's MediaMax's 3.0 and 5.0 DRM, which "phoned home" - transmitting user information back to SunnComm.
Sony agreed to pay each state $750,000 in costs, and individuals can claim from $25 to $175, depending on the damage the DRM incurred.
The settlement includes some interesting new disclosure obligations for Sony BMG. For the next 12 months, such DRM should be clearly labelled on the packaging, and also:
In Clear and Conspicuous language, the range of computer system resources, if any, which the DRM software may consumer after installation when the CD is not in use on the computer (e.g., "between .5 per cent and 3 per cent depending on the configuration of your computer");
So the settlement doesn't prevent Sony BMG from trying such tactics again - merely making them more obvious, and these disclosure requirements only lasts a meagre 12 months.
But it's the first time we've seen such a Bloatware Disclosure - unless readers know different? ®
Related links
Information for Californians and Texans; the latter includes lists of CDs. Last year's class action settlement expires on 31 December.
Sponsored: Detecting cyber attacks as a small to medium business