'Unprecedented' Rackable makes sense - CEO
Go figure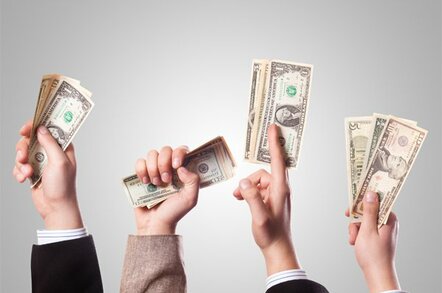 Interview Conventional wisdom would lead you to believe that Rackable Systems should have flopped.
The company's motors kicked in post-bubble just as the server market started to contract. Two of the largest x86 server makers - Compaq and HP - merged, shrinking the x86 realm even more. The only start-ups thought to have a chance in such a climate were R&D heavy players such as blade server specialists RLX and Egenera. They could mine a niche not yet served by the Tier Ones.
Rather than going spectacular, Rackable went simple. It decided to "listen" to customers and pack basic boxes in a rack really well.
Few would have bet that listening would be enough to succeed in the x86 market often characterized as a commodity business already ceded to the likes of HP, IBM and Dell.
"It's pretty unprecedented," Rackable CEO's Tom Barton told us in an interview this week. "The first customers were folks like Yahoo and Google who needed x86 servers in mass quantities and just weren't getting the form factors and deployment mechanisms that they wanted from the Tier Ones."
Could form factors and deployment mechanisms really be the stuff that dreams are made of? Apparently so.
Rackable's June 2005 $12 per share IPO failed to impress, but, over the past year the company's stock has surged, reaching a high of $56 before settling in the $30s. The company claims big names such as Yahoo, Microsoft and Amazon as customers and ranks in the top five North American server sellers. Meanwhile, rival start-up RLX collapsed, and Egenera gave up on its IPO ambitions.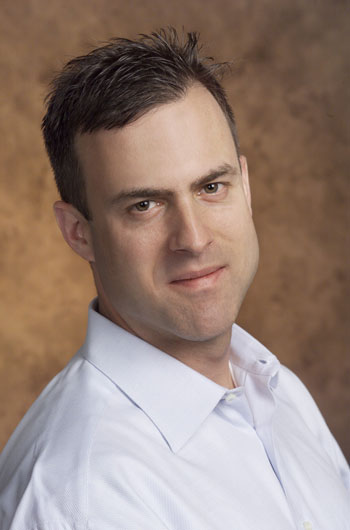 It looks as if the Tier Ones are comfortable handing $100m in revenue per quarter to Rackable. They''ll focus on selling x86 servers for running business software, while Rackable concentrates on building energy efficient, well-cabled, compact systems sold by the, er, rack.
"The Tier Ones still have not picked up on what's going on here," Barton said. "I would argue that the blade products from IBM and HP are aimed at a different market than what we do. Ours are sort of quasi blade solutions where we achieve blade or better density levels but with much better thermal management and more flexibility.
"I think the big guys did not pick up on the idea that large-scale, data center-class x86 server deployments could be done a different way."
Barton's Spring
A Silicon Valley native, Barton picked up a BA, BS and MBA from Stanford, where his father taught law for decades. After doing some coding and taking on management roles, Barton traveled the even more upper-crusty path of the venture capitalist.
By many accounts, that route should have turned Barton into a Web 2.0-addled funding fiend, searching for the next internet high-flyer rather than seeking to run a stodgy server maker in a shrinking market.
In our experience, the arrival of a venture capitalist-cum-CEO at a start-up usually spells doom. The investors back their man to a fault, crippling the geeky founders' vision by aiming too high, too quick.
Barton, however, seems to have bucked this trend by joining Rackable a couple of years into its existence (2002) and actually turning the vendor into a success.
[You can hear Barton explain some of his early moves here.]
"I had spent a year and a half in venture," Barton said. "It was a good experience, although I was frankly bored doing that. I learned enough to know that I wanted to go back and do at least one more operating role. "
[And there's more on Barton's move to the CEO post here.]
While Barton's tenure as Rackable CEO's has proved solid, he can only take so much credit. After all, three bigger names - Yahoo, Microsoft and Amazon - have done more for the company than any single executive. Such flashy clientele, however, comes with costs.