Man boots Mac OS X on Asus UMPC, shoots video
Too slow to be a tablet Mac?
Apple's Mac OS X has been successfully used to boot up an Asus R2H ultra-mobile PC (UMPC), which runs the operating system slowly but surely. To minimise claims that all the still photography is faked, the start-up process has been captured on video.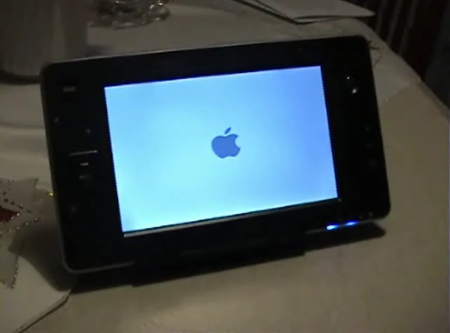 You can see the action over at OnlyUmpc.com. The video shows one of the longest Mac OS X start-up times we've seen, Dock icons bounce like they were in treacle, and windows and menu fade away rather slowly. But it works.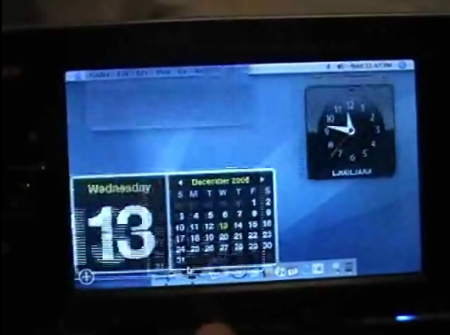 The system even appears to work with the Asus box's touch-screen, but since that's easily emulated with an off-camera mouse, we'll reserve judgement on it. But the UMPC certainly appears to boot from the initial Celeron M start-up screen, through the Apple logo, the Mac OS X start-up panel and on to the Mac OS X desktop. The hard drive activity LED is flashing manically throughout.
None of it's remotely above board, of course - the Mac OS was installed using copy of the installer to force it to run on a generic PC rather than an Apple-made machine. The installation process is a slow one, we understand, and hindered by the Asus UMPC's 800 x 400 screen, which hides some of the installer window off the bottom of the display.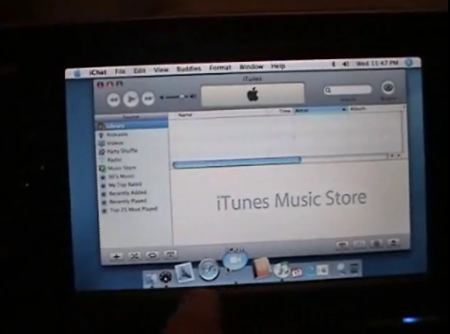 Since all this runs counter to Apple's Mac OS X user licence and other restrictions, we can't recommend the process, but it does make for an interesting experiment. The speed at which the installed operating system runs means it's of no practical value, so Apple needn't fear hordes of users who fancy a tablet Mac opting for this solution. ®