Microsoft wins UK ruling to ban spam list sales
Can seek compensation, too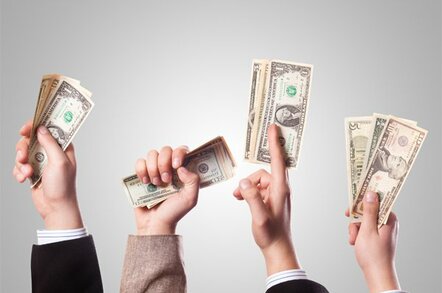 Microsoft has stopped a man from selling lists of email addresses which were being used for spam. A court has granted a summary judgment against Paul Martin McDonald, stopping him from selling the lists.
Microsoft owns and runs Hotmail, a free, web based email service. It sought a summary judgment from the English courts to stop McDonald from operating his Bizads business, which offered for sale lists of email addresses of people which were used as the basis of spam by those who purchased the lists.
Microsoft said that the activity breached the Privacy and Electronic Communications (EC Directive) Regulations. It argued that because a high proportion of the people receiving the emails complained about them it was suffering loss and damage to the goodwill it had as operators of Hotmail.
Judge Lewison agreed and granted the judgment against McDonald. Pointing out that the law was designed to protect both email subscribers and electronic communications networks, Lewison said that Microsoft had a right to use the law.
"[Microsoft] had a cause of action under the Regulations, as it fell within the class of persons for whom the benefit of the statutory requirement in the Regulations was imposed and the purpose of the Regulations was to enable a claim for relief to be brought," he said in judgment.
"The evidence plainly established that the business of Bizads was supplying email lists of persons who had not consented to receive direct marketing mail and that it had encouraged purchasers of the lists to send emails to those people," said Lewison. "The lists contravened reg. 22, as they concerned the sending of unsolicited emails and the words of the Bizads website instigated the sending of emails."
A summary judgment was appropriate, he said, because "[McDonald] had no reasonable prospect of defending the allegation that he was behind the business".
"[Microsoft] had suffered a loss as a result of the breach of the Regulations and was entitled to compensation and an injunction restraining P from instigating the transmission of commercial emails to Hotmail accounts," ruled Lewison.
"This ruling represents a significant step forward in the UK and across Europe in discouraging perpetrators of spam by encouraging organisations to bring court proceedings against those who continue to conduct these illegal activities," a Microsoft spokesperson told OUT-LAW.
"Spam is damaging to all users of the internet, placing enormous demands on resources for both individuals and organisations," said the spokesperson. "Microsoft is committed to developing assistive technologies to help people reduce the levels of unsolicited email they receive and to using legal means against those who unlawfully instigate or transmit spam."
Copyright © 2006, OUT-LAW.com
OUT-LAW.COM is part of international law firm Pinsent Masons.