Dell takes orders for Blu-ray laptop
Gamer-friendly XPS M1710 gets next-gen optical format
Dell has brought the Blu-ray Disc next-generation optical disc format to its XPS M1710 gamer-friendly notebook offering. The PC giant is now allowing buyers to configure the machine with a dual-layer, 50GB BD-R burner.
The company is also offering a standard-configuration M1710 with the Blu-ray drive built in. It's equipped with a 2.33GHz Core 2 Duo processor, 1-4GB of 667MHz DDR 2 memory, 80-160GB of SATA hard drive storage, a 512MB Nvidia GeForce Go 7950 GTX graphics chip and a 17in, 1,920 × 1,200 widescreen display.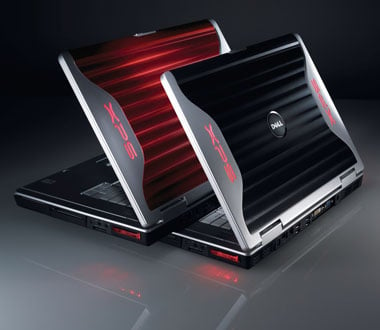 Dell's been a member of the Blu-ray Disc supporters club for many years, so it was only a matter of time before it began building the technology into its consumer-oriented systems. The current blue-laser diode famine may well have hindered Dell's plans to release a BD-based PC to date, and with the limited availability of the components expected to stretch into 2007, the PC giant may be hoping not too many folk choose to take it up on its offer.
When we checked this morning the BD-equipped M1710 is only available to be ordered in the US, at a price of $3,699 (£1,888/€2,790), so it isn't a cheap machine. ®