Sony, SanDisk devise 32GB-capable Memory Stick
Pro-HG offers faster read, write speeds too
Sony has turned to SanDisk to help it develop the next incarnation of its Memory Stick memory card format: the Memory Stick Pro HG. The Memory Stick Duo-sized card ups the maximum storage capacity to 32GB, though it may be some time before 32GB cards come to market.
Sony and SanDisk claimed the new card has a maximum data transfer rate of 480Mbps - matching USB 2.0. That's a theoretical maximum, of course - operating system and other overheads will scale it back.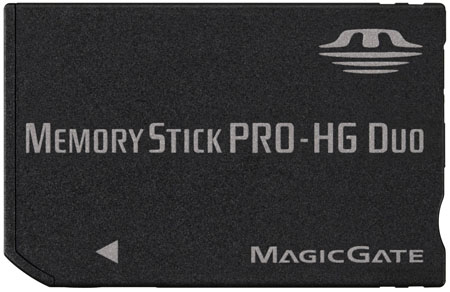 The Memory Stick Pro HG supports the current 4-bit parallel and serial Memory Stick data transfer buses but also introduces an 8-bit parallel data channel. That, Sony said, ups the minimum write speed from 40Mbps to 120Mbps, but you'll need a Pro HG-compatible device to get it. The 8-bit interface operates at 60MHz, but the card will also run at 40MHz to support the older interface.
At this stage Pro HG is a specification and, presumably, a set of prototypes. Sony said it would begin offering licenses in January 2007 to companies keen to support the new format in Memory Stick readers. It didn't say when it will bring the format to market. Nor did SanDisk, for that matter. ®
Related review
Sponsored: Becoming a Pragmatic Security Leader