Hitachi Data Systems gets into NAS
Pumps up BlueArc for high performance computing push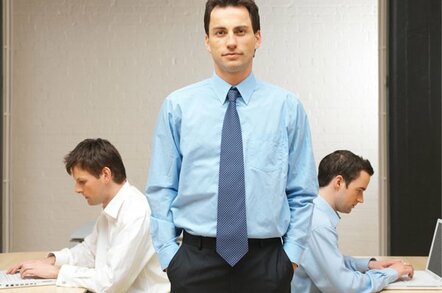 Hitachi Data Systems has bought a stake in network-attached storage specialist BlueArc. The pair will flog each other's kit worldwide in a bid to snatch leadership from NetApp in the $1bn high performance computing storage market.
The 5-year plan is for Hitachi to get access to vertical markets which are reliant on high performance file-level NAS systems - entertainment, life sciences, oil and gas - where start-up BluArc has been successful with its Titan range. HDS has hitherto been best known for big block-level enterprise storage.
In return, the undisclosed cash injection will boost BlueArc's coffers on its struggle to profitability. It'll also get better global reach through HDS' channel relationships, and some hefty enterprise-class boxes to backup its virtualised NAS platform.
HDS reckons its relative lack of progress in NAS through past relationships, including with NetApp, won't be a problem. The pair are gunning for a highly specific set of performance-led customers where BlueArc already has traction, and its own big gear should find a natural home, reckons HDS CEO Dave Roberson. In a conference call, he said: "No one can match us at this point."
NetApp ramped up its own efforts in high performance storage in June by launching ONTAP GX, the delayed fruit of its 2003 acquisition of Spinnaker. HDS' info on its new venture is here. ®
Sponsored: What next after Netezza?