Cisco hires Santa to hawk video phone
And to help sick kids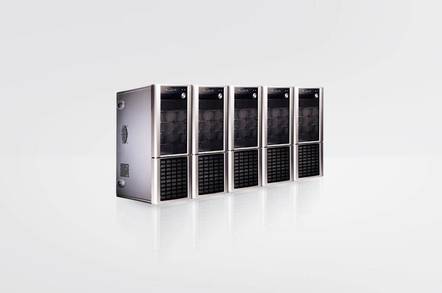 Cisco Systems has done the near impossible and put Santa on its payroll.
The vendor plans to connect hospitalized children in Canada, Germany and the US to Santa Claus via - what else - Internet video telephones. By hitting "a single button" the kids will gain a direct line to the Great Present Giver. With any luck, Santa will be wearing pants.
"Children and their family members will gather in common areas in the hospitals where Cisco video telephony equipment will be set up for the calls," Cisco said. "In most of the hospitals, the video phone system will also be transported to patients' rooms so that children too sick to leave their rooms can participate in the program. Cisco and Mattel will be providing Christmas gifts for the children."
To be honest, we never pegged Santa as a Cisco customer and pictured him more as a rotary laggard than a bleeding-edge video phone type. But that John Chambers can be very persuasive.
Cisco has a funky video showing the Santa Session in action.
The company plans to connect children with Santa at hospitals in New York; Charleston, South Carolina; Sacramento, California; Ottawa and Berlin. Parents in other cities are urged to contact Cisco's rivals for a competing service. ®