HD TV in the UK
Everything you need to know... fully revised and updated
Buyer's Guide Christmas is a-coming and the consumer electronics industry is out to sell you a brand spanking new HD TV. But is now the right time to buy? In this fully revised and updated report, Reg Hardware guides you past the gotchas...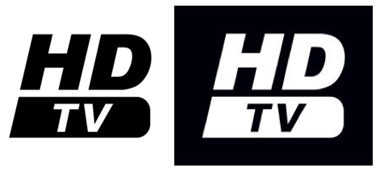 Analogue to digital
The digital switchover starts in 2008 when the Border region has its analogue signal turned off. The process then works through Granada, Wales and the West Country in 2009; Grampian, Scottish and the West in 2010; Yorkshire, Central and East Anglia in 2011; and culminates in London, Meridian and Ulster in 2012. The consumer electronics industry is using the 'Big Switch' to sell HD TVs but the truth is that you can quite happily watch digital TV on a regular analogue CRT TV, as anyone who uses a Sky, NTL, Telewest or Freeview set-top box can testify.
It's easy to get confused, as the majority of the buying public associates digital TV with a flat LCD or plasma panel. The industry wants to sell us new, pricey flat-panel displays, and digital is a way to help it do so. So is HD TV.
But if you've visited a TV shop recently and seen an HD TV in action it's a safe bet that you were watching current standard definition (SD) TV content because there's relatively little HD content being broadcast at present. If you were lucky, you may have seen a Sky HD broadcast, content streamed off a hard drive, or even from a Blu-ray Disc or HD DVD. But it remains the case that the vast majority of content on offer to UK consumers is standard definition material, either broadcast or provided on DVD.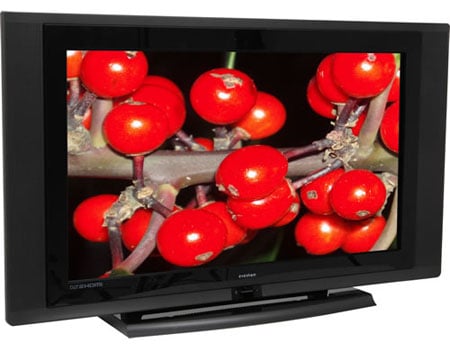 Screen test
The TV itself will have been a flat LCD or plasma screen because most British houses aren't generally large enough to accommodate a full-size rear-projection DLP (Digital Light Projection) TV, which is a shame as they are relatively inexpensive. The Samsung SP50L6HDX sells for about £949 which is pretty darn cheap for a 50in (125cm) screen. However, DLP is an acquired taste as the colours can be harsh on the eye so the picture lacks the warmth of a plasma display's image.
It would be lovely if we could come up with a rule of thumb to separate plasma and LCD screens but the latest LCDs look absolutely superb, with gorgeous colour reproduction, which used to be the domain of plasmas. If you walk around a showroom and hold your hand above the vents at the top of the TV you'll find some plasmas are incredibly cool while some LCDs are surprisingly warm, both contrary to the stereotype. In practice there's little to choose between the two technologies, so the main thing is to trust your eyes and your judgement, instead of blindly following the spec sheet.