Dell vaults into bed with Microsoft
Storage power play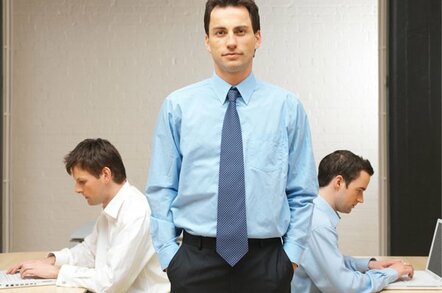 Dell's EMC re-badging storage division will be the first to flog Microsoft's new Unified Data Storage Server 2003.
The PowerVault NX1950, based on Dell's own MD3000 direct-attached disk array, will be punted at small to mid-sized outfits, starting at about $17,000. It brings two firsts to Dell storage offerings with both block and file modes and iSCSI support.
Microsoft acquired the technology to add iSCSI to the OS earlier this year from Maryland-based String Bean Software.
Unified Data Storage Server will appear on other systems, but for now Dell is the only vendor to build kit designed for it. The software will slot into existing Windows and UNIX-based file environments. Microsoft said it would be adding NAS gateway capability in the first half of next year.
The box will go up against HP and NetApp in an already crowded field, but Dell will increasingly fancy a bigger bit of the storage market now that it's not so good at selling PCs. ®