Unpatched Word flaw menaces civilisation
Not just Windows - Mac too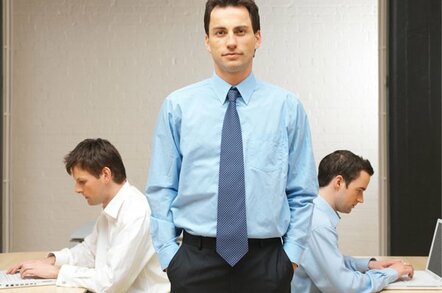 Microsoft has warned of a serious - and as yet unpatched vulnerability - in Word. Hackers (albeit to a limited extent) are exploiting the zero-day flaw in its ubiquitous Office application, Redmond warns.
The flaw - which stems from an unspecified memory corruption bug - doesn't just affect Windows users. Microsoft Word 2000, Microsoft Word 2002, Microsoft Office Word 2003, Microsoft Word Viewer 2003, Microsoft Word 2004 for Mac, and Microsoft Word 2004 v. X for Mac, along with Microsoft Works 2004, 2005, and 2006 are all potentially vulnerable. Users tricked into opening maliciously constructed Word files are liable to find their systems compromised.
Pending the availability of a security fix, Microsoft advises users "not [to] open or save Word files that you receive from untrusted sources or that you receive unexpectedly from trusted sources" (our emphasis)".
This unusually strongly-worded advice amounts to using Word only to create files yourself, and confining content to local area networks, at least until the next scheduled Patch Tuesday on 12 December. ®
Sponsored: What next after Netezza?