Novell profitable as revenue drops
Flat new year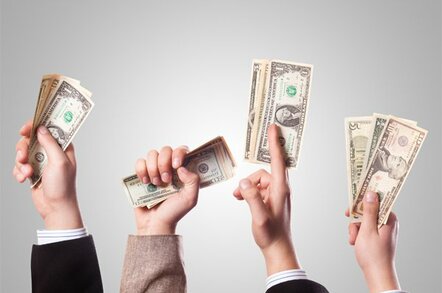 Novel expects a drop in revenue for its current, fourth quarter and is predicting a flat 12 months, despite rising Linux sales and a Microsoft sales boost.
Announcing preliminary fourth quarter results, Novell expects to swing from a $6m loss to a $25m profit on net revenue that dropped 15 per cent to $245m. The drop was bigger than expected by analysts, who'd anticipated $251.5m net revenue, according to Reuters.
Novell expects to end the year on $967m revenue, down from $1.039m.
Looking ahead, Novell forecasts similar gravity friendly numbers for 2007. It expects revenue between $945m and $975m compared to between $949m and $1.05bn expected by analysts.
This comes as Novell claimed 32 per cent growth in its Linux revenues to $13m during the fourth quarter. Next year, Novell apparently expects to realise $20m in revenue from the multi-year deal reached with Microsoft and signed last month.
Under that agreement, Microsoft will re-sell 70,000 SuSE Enterprise Linux Server coupons to the total value of $240m. According to Novell, the $240m will be recorded in cash and deferred revenue, with revenue recorded as sales are made.
Novell's chief executive Ron Hovespian admitted to some "ambitious" joint goals with Microsoft, saying the target is for 150 customers and 20,000 sold certificates in January.
Elsewhere, Novell's business is flat or in decline. Revenue from identity and access management grew three percent to $24m during the quarter, while NetWare and Open Enterprise Server fell 25 per cent. ®