Feel as though you've missed the SaaS bandwagon?
Don't worry, it's moving slow enough you can jump on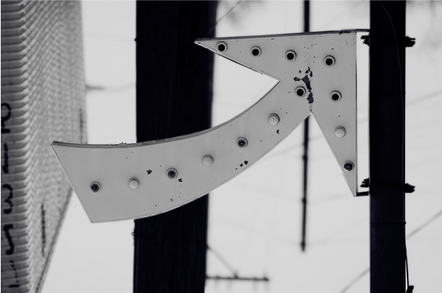 Quocirca's changing channels If you're an independent software vendor (ISV) and concerned that you are about to miss the software as a service (SaaS) bandwagon, rest assured there is no shortage of organisations out there ready to lend a hand.
It might be that you simply do not have the facilities to host a robust 24/7 server environment. All you need to do is to take floor space and a guaranteed power supply from a co-location provider like IX Europe, TelecityRedbus, or Telehouse Europe. Their names might all sound similar, but the services vary a bit. All offer enterprise class data centre facilities, uninterrupted power supplies, are located near internet backbones, and to a greater or lesser extent they will manage your systems for you.
TelecityRedbus, through its Globix acquisition provides a fully managed service. Others provide differing levels of service, sometimes via specialist partners like Incentra which provides managed backup and recovery, available as an add-on to basic co-location.
But some just have the tin and power and you may be better off going via a managed service provider like Rackspace, which offers a fully managed service using facilities provided to it by these co-location providers. The market for co-location and managed services these days is huge and can be confusing, but robust data centre services are there for even the smallest ISV at competitive prices.
But there is more to providing SaaS than just having a facility, however well managed it is. Software will need adapting; especially if you want to achieve economies of scale and make your application suitable for multi-tenancy deployment so that many clients can be hosted on the same server.
Here you will find your platform suppliers are keen to help out. Microsoft has recently announced two new initiatives to help its ISVs on the road to SaaS. The first is SaaS On-Ramp to provide cheap licensing for first 12 months of your SaaS deployment. Secondly, Microsoft has announced its SaaS Incubation Centre; offered in conjunction with partners like NTT Europe Online and 7global who are managed service providers in their own right, but have specialist services to help ISVs into the SaaS market. Microsoft is also working with BT as a go to market partner, but then again BT also offers co-location faculties itself, if you feel to do not need to pay for all the additional help.
IBM is, of course, also a major provider of co-location facilities and also keen to help its partners down the road to SaaS. It has number or programs in place under its Partner Industry Network for ISVs and is also working with various other co-location partners to motivate ISVs to go down the SaaS route.
You may think your current platform for delivering your application "on-premise" is not suitable for the requirements of an on-demand application. Some ISVs use Windows for on-premise delivery but switch to Linux in a data centre environment for SaaS. Alternatively, you might plump for something completely different like the salesforce.com AppExchange which is a full SaaS stack complete with its own programming language called APEX.
The SaaS bandwagon is still going slow enough for any one who thinks they should, to get on. And if it looks like a big jump for your business, there are plenty of organisations out there offering a leg up.
Copyright © 2006,
Bob Tarzey is a service director at Quocirca focused on the route to market for IT products and services in Europe. Quocirca (www.quocirca.com) is a UK based perceptional research and analysis firm with expertise in the European and global IT markets.