Brown hits contractors in pre-Budget speech
And pirates, and call centre staff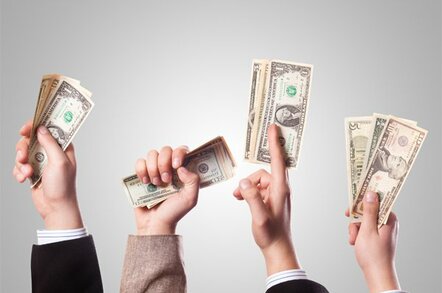 Gordon Brown has delivered his pre-Budget speech warning of a clampdown on copyright fraud and tax avoidance by managed service, or composite, companies. Managed service companies are used by some contractors as way to reduce tax and National Insurance contributions.
Brown also said he could release £400m by cutting 25 per cent off the cost of government call centres.
Former director general of the CBI Sir Digby Jones is being made Training Czar. He will "advance an agenda" of getting employers to train staff and getting the government to provide more investment in work, college and online training.
Brown said: "I am also addressing avoidance and the rules governing managed service companies."
David Ramsden, chairman of the Professional Contractors Group said: "It is crucial that the scope of this measure is defined to include managed service companies but not freelancers and contractors who are genuinely in business. We would of course not welcome an additional tax burden on the latter group. Our preliminary reading of these proposals suggests that they are sound in this respect."
Brown said: "Twenty five years ago the market value of our top companies was no more than the value of just their physical assets. Today the market value of Britain's top companies is five times their physical assets, demonstrating the economic power of knowledge, ideas and innovation."
Well that or it demonstrates an over-heated stock market.
On the environment Brown said the government was already working with City institutions to make London the leading centre for carbon trading. Norway and the UK will work together to trial carbon capture and storage under the North Sea. To help cut emissions the "vast majority" of zero carbon new houses will be exempt from stamp duty.
From 1 February air passenger duty will double from £5 to £10 on most flights. Next generation biodiesel gets a 20p per litre discount. Brown will consult ahead of next year's Budget on extedning current 40p per litre tax discounts for biogas. From midnight tonight fuel duty goes up by 1.25p.
An extra £84m will be made available for intelligence and counter terrorism. The budget for security, £1bn in 2001, will be over £2bn for 2008.®