SCO's clusters crippled by missing 'ING'
Stock fails HA test too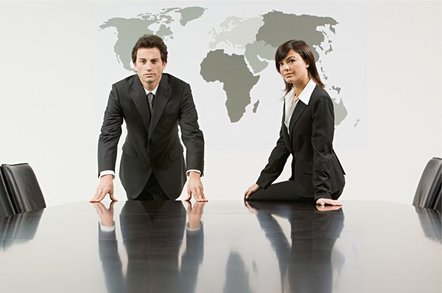 The poor SCO Group can't get much right these days, including keeping its high availability clusters highly available.
One of our astute readers last week noticed that the clustering page of SCO's web site appeared to be down. And, sure enough, it's still down today, tossing up a "Document Not Found" notice to the myriad potential SCO HA Clusters customers out there.
The problem stems from SCO linking to /clusters, which doesn't work, from its homepage rather than /clustering, which does work.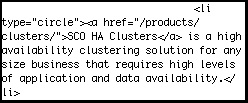 Does a mangled URL mean that SCO can't keep your cluster up? Probably not, although it's not the most reassuring sign.
With little doubt, SCO will fix the URL issue a few minutes after this story posts, so we're providing graphic evidence of the Unix seller's gaffe.
What SCO can't fix is its deflating share price. Last Friday, SCO's stock dropped 40 per cent, and it's down another 12 per cent today on news that a judge has nixed most of SCO's complaints against IBM. ®