Linux web PC makers tout Linutop-like wares
Rivals speak out
Linutop's recently announced Linux-based ultra-compact PC may have grabbed the hardware headlines earlier this week, but its rivals didn't take long to start shouting about their own take on the web-oriented unit.
First up, NorhTec's MicroClient Jr., an 11.5 x 11.5 x 3.5cm box based on SiS' 200MHz SiS550 x86-compatible system-on-a-chip part. Like Linutop, the MicroClient Jr has no hard drive, but there's a CompactFlash slot on the front for a card containing the user's preferred operating system - NorhTec will pre-install Linux if you like. There's room for a hard drive in the case.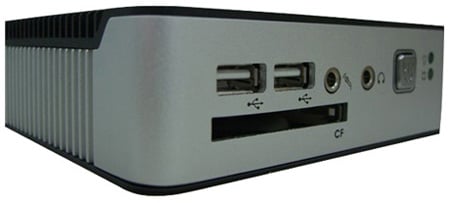 The unit has 128MB of on-board memory, plus a trio of USB ports - two on the front, one on the back - along with a PS/2 keyboard port, two serial connectors, 100Mbps Ethernet and a VGA port.
MicroClient Jr costs from $120 - NorhTec has full details here.
Like Linutop, Sumo Technologies bases its ST166 box on an AMD Geode CPU, either a GX533 or an LX800. The 14 x 13 x 3.2cm unit crams in at least 128MB of memory and 64MB to 4GB of Flash storage. There are four USB ports and 100Mbps Ethernet, audio I/O connectors, and a VGA port.
UK-based WML sells the ST166 for £220 ($xx), bundling it with the company's Linux distribution, Foundry. WML also includes NoMachine NX terminal server access software for buyers who want to to network the devices as thin-client PCs.
Sumo's website has more on the hardware. WML's site details the software options.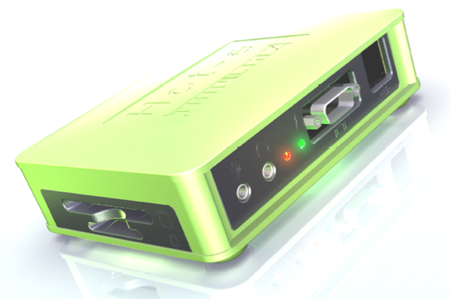 ThinLinx offers a more colourful option: the Hot-e. It's offered in a couple of configurations both based on an AT91RM9200 SoC, itself derived from a MIPS ARM-compatible CPU, and available in lime, platinum or pink colour schemes. Again, an array of USB and serial ports are included, along with Ethernet for networking. And for power - one model, the HL100, supports Power Over Ethernet.
ThinLinx also equips the boxes with CompactFlash and SD/MMC slots. The Debian ARM file system is pre-installed with the 2.6.12 Linux kernel. More details here. ®
Related reviews