Rock reveals 13.3in entertainment laptop line
Powerful yet portable, maker maintains
UK notebook specialist Rock has extended its Pegasus range with an entertainment-centric yet highly portable line based on Intel's mobile Core 2 Duo processor - overclocked when running on mains power - and a 13.3in, 1,280 x 768 widescreen display.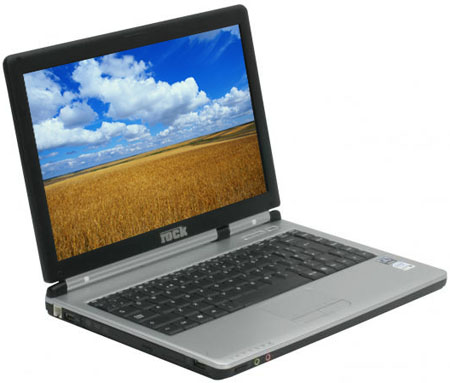 The Pegasus 335 series comprises three models: the T56, T72 and T74, based on the 1.83GHz, 2GHz and 2.16GHz Core 2 Duos, respectively. The bottom-of-the-range model's CPU contains 2MB of L2 cache - the rest have 4MB.
Rock said the machine will deliver five per cent more processor cycles when connected to the mains than it does on batteries. The machines also have a 'silent' mode that turns off the fans and clocks back the CPU accordingly.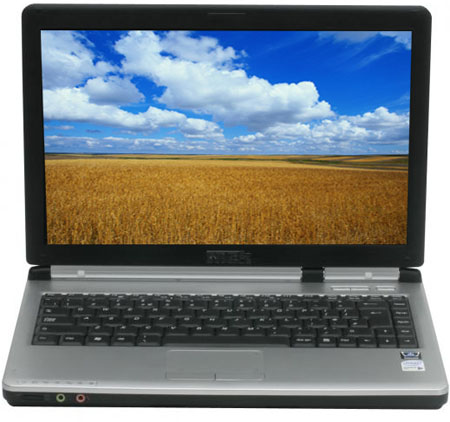 The T56 ships with 512MB of 533MHz DDR 2 SDRAM, while the T72 and T74 comes with 1GB of memory. All three 335s incorporate Intel's GMA 950 integrated graphics engine, 802.11a/b/g Wi-Fi, a dual-layer DVD writer, Gigabit Ethernet, a four-in-one memory card reader, and a Firewire port.
They all ship with a digital TV tuner, and provide instant-on access to TV, music and movie content.
Available now direct from Rock, the Pegasus 335 line is priced from £849 inc VAT. ®
Related review