Linutop touts tiny diskless Linux web PC
Minimalist
Updated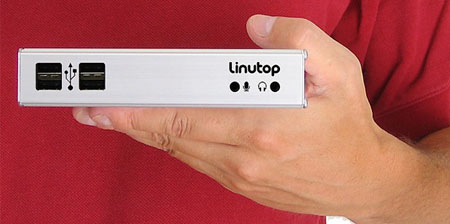 OK, so you can't express your interest as a potential purchaser, let alone buy the thing, but that hasn't stopped Linutop announcing an ultra-compact 9 x 3 x 1.5cm diskless PC based on the open source operating system and designed for web browsing.
The small form-factor Linutop PC isn't exactly feature-packed. It has a pair of USB ports on the front - and two more round the back - microphone and earphone sockets, 100Mbps Ethernet and a VGA port. The OS is stored on 512MB of ROM and there's 256MB of RAM to run it and bundled apps like Firefox. It's equipped with an AMD Geode CPU of unknown clock speed.
The vendor pitches the product at anyone who needs to set up public internet access facilities. It also has in mind embedded applications, PC DIYers, schools and government.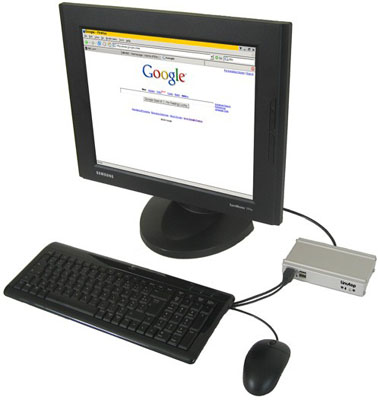 As we say, there's no word on pricing or availability. More details here. ®
Update Linutop has just posted the price: €280 ($368/£190) plus shipping.