Handheld MP3 player to turn PCs into Linux boxes
iPod-like gadget offers full open source software suite
It's an MP3 player. It's an FM radio. It's video and photo display device. It's an e-book reader. It's a sound recorder. It's a Linux-based personal computer ready for web, email and office usage. Yes, it's Wizpy, the Swiss Army Knife of handheld gadgets announced by Japan's Turbolinux this week.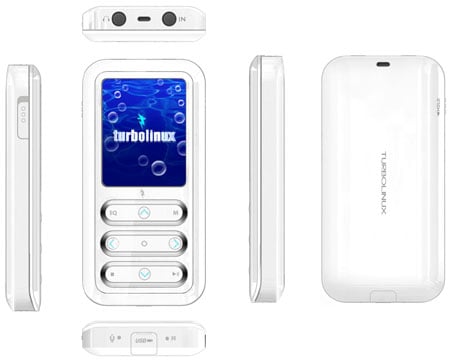 Sporting a 256,000-colour OLED screen, the Wizpy looks like any of of number of would-be iPod killers, and all the media playback features - MP3, Ogg, AAC, DivX and JPEG formats supported - are all present and correct. There's a radio on board too and a text viewer.
However, the 60g, 8.4 x 4.2 x 1.2cm device also has a suitably tailored version of Linux on board ready to run browser, email and office software. Just plug it into a PC's USB port, restart the host machine and it'll boot up into the open source operating system so you can surf and work and be sure nothing's being recorded on the hard disk.
As yet, the Wizpy's only due for a Japanese launch, and it's not going to be available until February 2007. ®
Sponsored: Your Guide to Becoming Truly Data-Driven with Unrivalled Data Analytics Performance