Mellow yellow phone no longer Chocolate
LG blamed in-pocket storage for colour change
Bored with the traditional white, black and pink versions of the LG Chocolate phone, one Reg reader decided to take the radical step of storing the phone in his pocket - which apparently resulted in the handset changing from white to a fetching shade of yellow.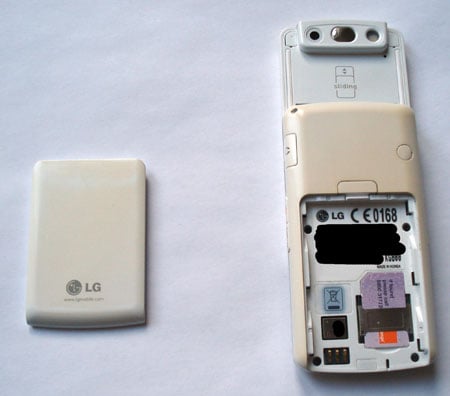 He first attempted to get the unit repaired at Carphone Warehouse, which tried the traditional glass cleaner and duster without success, then offered to fix it for £40.
Our reader decided that his free insurance should cover this kind of thing and contacted LG. The company said it would take a look and consider a replacement. It was apparently LG customer service who suggested that it was the in-pocket storage of the handset that had caused the problem - though we've not managed to get a statement from them confirming that it is their policy to assume LG handsets are held aloft at all times.
LG's Chocolate is a good-looking phone, so why one would want to conceal such a stylish piece of technology in a pocket is beyond us, and presumably to LG too. Perhaps it should be strapped to the forehead, or just always held in the hand to show people what a style icon you are?
Either way, we wish Ian luck in getting LG to replace his phone, but until then he can bask in the knowledge that he owns an entirely unique yellow Chocolate phone - unless someone knows better? ®
Sponsored: Becoming a Pragmatic Security Leader