Renting IT more cost effective, bank says
Pay as you go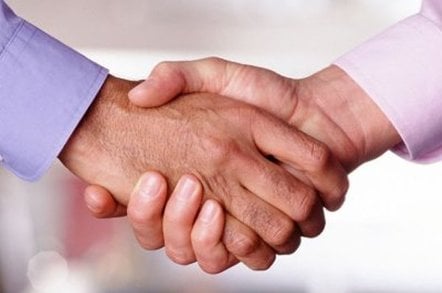 AIB's IT financing wing has said companies are choosing leasing over buying computer equipment in order to rein in their budgets.
"It makes sense to pay for technology as you use it," said Cathal O'Connor, senior product manager with AIB Corporate Banking Ireland. "Businesses are starting to treat IT as a utility bill."
The market for IT leasing has grown considerably in recent years with the market in the United States alone valued at $40bn.
O'Connor told ENN that growth in the sector had interested AIB so much that last year AIB Corporate Banking introduced AIBIT as an IT financing service. "In the environment at the minute, when IT investment can be very expensive, it makes more sense for companies to consider leasing IT," he said.
"The fact is, almost half of the companies in Ireland are predicting higher IT expenditure this year, with medium-sized and large companies forecasting some of the most significant growth. Technology infrastructure has become a critical business asset for the majority of organisations, making leasing an attractive option for companies hoping to keep IT costs down," said O'Connor.
"Top executives in business are now carefully watching the cost of IT equipment acquisitions and are making IT spending an integral part of the capital budgeting process," added Valerie O' Keeffe, senior manager, AIB. "Combined with that, it's clear that companies are finding it difficult to delay implementations of new technology, due to the speed at which new business-critical technology comes to the market."
Copyright © 2006, ENN
Sponsored: Minds Mastering Machines - Call for papers now open