E-Ten guns for HTC with Glofiish M700
PDA phone with slide-out keyboard and GPS, anyone?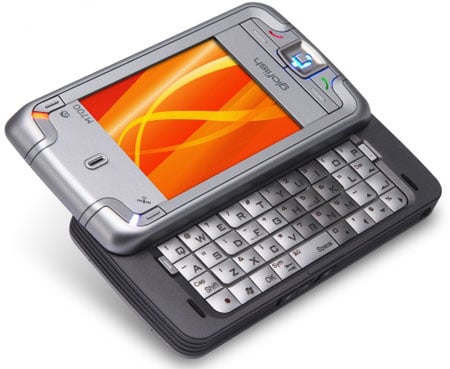 Taiwanese handheld maker E-Ten's Glofiish X500 PDA phone went on sale in the UK today even as the company gears up to announce its second Glofiish-branded device: the first model in the range to offer a slide-out QWERTY keyboard. E-Ten is clearly out to try and beat HTC at its own game.
E-Ten claimed the 1.6cm-thick X500 is the world's thinnest PDA phone with integrated GPS, 802.11b Wi-Fi, Bluetooth 2.0 and quad-band GSM/GPRS/EDGE cellular connectivity. The PDA-style gadget is based on a Samsung 400MHz CPU and contains the usual 64MB of RAM and 128MB of Flash. There's a MicroSD card slot for memory expansion.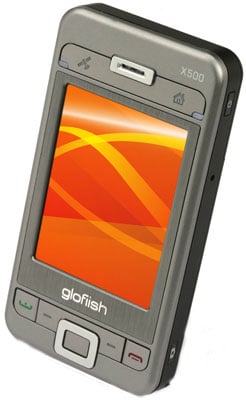 The screen is the customary Windows Mobile 240 x 320, 65,536-colour job, and the Glofiish also carries a two megapixel camera with 4x digital zoom and flash.
Also spotted today: the Glofiish M700. According to a communication from E-Ten, it's a GSM/GPRS/EDGE device that also incorporates 802.11b/g Wi-Fi and a GPS satellite-navigation receiver. The handset is even said to contain an FM tuner.
The X500 is available now in the UK through distributor Portix and retails for around £440. It's not yet clear how much the M700 will cost, but it's expected to go on sale shortly. ®
Related reviews
Virgin Mobile Lobster 700TV
Nokia N73 3G smart phone
Vodafone Palm Treo 750v smart phone
Sony Ericsson P990i smart phone
Orange SPV M3100 3G handset