McNealy: Sun can solve global warming
Give us servers and nuclear power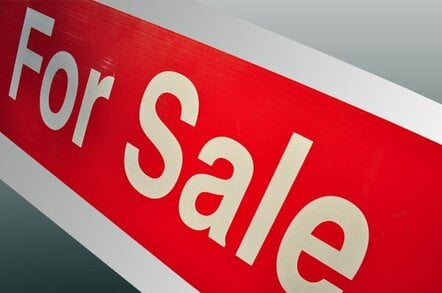 Scott McNealy may no longer be leading the charge at Sun Microsystems but he still knows a good Sun sales opportunity when he sees it.
The company's former CEO used the recording of a US TV chat show on "Going Green" to showcase Sun's Niagara chip, T1000 servers, Project Blackbox and Sun Rays as potential planet savers. He probably lost he TV audience when he started getting into the number of threads on a Niagara chip, though.
McNealy was participating in the Charlie Rose show with Kleiner Perkins Caufield & Byers VC John Doerr and Bloom Energy CEO KR Sridhar at Stanford University, California.
The program's goal was to explore the dangers of, and potential solutions to, global warming. Among the dangers, rising ocean levels that will put downtown Manhattan under water within the next half-century. The solutions?
More Sun servers.
Brandishing a Niagara chip for the camera, and leaving the audience to ponder the deeper mysteries of watts per thread (and what exactly a "thread" is), McNealy explained Niagara's power consumption is an amazing 64 watts per thread.
"We have a new chip next year down to one watt per thread. PG&E [West Coast power utility company] gives you a $1,000 rebate for installing one of these UltrasSPARC servers on your grid. There are ways utilities can encourage more energy efficient computing."
From there it was a small leap onto Project Blackbox as McNealy painted a scenario of plugging one of Sun's trailer-park storage units into the Hoover Dam. "Project Blackbox is 20 per cent more energy efficient than a data center. It's self contained and ready to go. You can ship this to where the energy source is," he said.
According to McNealy the debate over how far the sea levels rise is all relative and getting way too much play. What you need to focus on is power consumption. "At Sun we feel everyone should take an economic focus without getting into the science. It's just good business. Energy cost money. It can't hurt to reduce your energy consumption."
Companies and people will only change their behavior by going green if companies like Sun prove environmental practices will produce cost savings. "In my view as a raging capitalist it's got to be apparent how you are going to save money or it's a house of cards," McNealy said.
Power is Sun's big green crusade, and the company is positioning its AMD servers as helping companies reduce their electricity bills from running and cooling data centers.
Another solution to global warming? Clean energy produced using nuclear power, according to McNealy. "We can solve waste issues. I was taking to some one in the defense department who says there are good and solid ways of disposing of nuclear waste," he said. "France has figured this out," which is reassuring news to those of us not living in Kent.
Fortunately Sun doesn't actually own or operate any nuclear plants, although more than a few power stations probably run T1000 servers. ®