Emulex mobilises virtual SANs
Making SANs easier to use with Virtual Server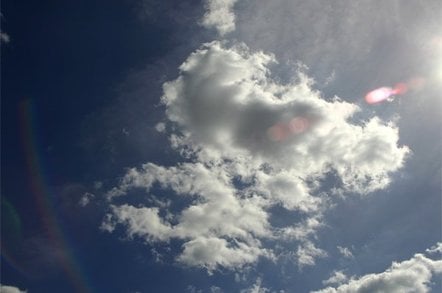 Connecting a virtual machine to a SAN and moving it around is too difficult, according to Emulex, which reckons its new VMPilot software should change all that - at least as far as Windows Virtual Server is concerned.
Emulex has been pushing virtualisation for over a year now, with its LightPulse 4Gig Fibre Channel host bus adapter that can appear as multiple virtual HBAs. The problem is that when you migrate a VM to a different physical server, you can't do anything clever with its SAN connection - such as fabric zoning for security, or adjusting its QOS level - if you want that to move too.
VMPilot fixes that, allowing VMs on the same server to be in different zones or have differing QOS settings, claimed Emulex product marketing director Jean-Yves Chevallier. It's for MS Virtual Server now, but versions for VMware and Xen are in the works for release in the first half of 2007, he said, as is software for Linux and Solaris.
"Once companies have virtualised their servers, they will want to virtualise their complete infrastructure - an on-demand computing model," he said.
"It's not there on the storage level yet though. The current tools are great for a first pass on virtualisation - in departments and so on, but it's not so good for mission critical applications, where you need zoning and QOS.
"We have been working on this technology for a year now, and with our end users, not just our OEM partners. We need to ensure with our users that we have the right capabilities, and then take those to OEMs like HP and IBM."
He added that VMPilot for Windows also contains wizard software to help users connect a VM to a SAN in the first place, plus tools to do charge-back on virtual SAN connections.
There are still other problems to overcome though, he said. The next is to combine virtual HBAs with the virtual SAN technology pioneered by Cisco. Currently SAN switches can only associate a physical port with one VSAN, so they will need new firmware that allows two virtual ports on the same HBA to connect to different VSANs. ®