Lite-On unveils 'first' 20x DVD burner
LightScribe model to follow
Taiwanese optical drive specialist Lite-On IT has launched what it claims is the world's first DVD writer capable of burning discs at 20x speed - less than three months after Sony began shipping the first 18x DVD burner.
Lite-On launched two 20x internal models: the LH-20A1P and the LH-20A1H, the latter equipped with LightScribe to burn disc labels. The ATAPI-connected drives can handle all the usual formats: DVD°R/RW, DVD°R dual-layer, DVD-RAM and CD-RW at a variety of speeds.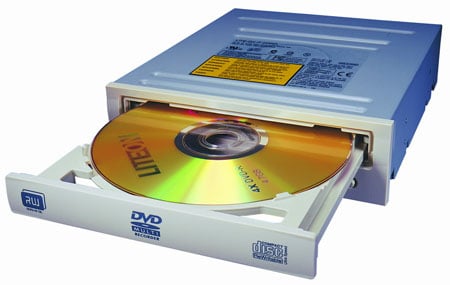 The company didn't say when the drives will ship, but a DigiTimes report citing industry sources said the LH-20A1P will go into volume production next month, with the LH-20A1H following in Q1 2007.
Lite-on was recently claimed to be exiting the optical disc business, at least under its own name. The company currently supplies all HP-branded drives, for example. However, it emerged that the company is considering pulling out of the retail market in territories where it has not to date been successful. ®
Sponsored: From CDO to CEO