Asus to launch gamer-friendly laptops this month
One for Nvidia fans, the other for ATI buffs
Asus has launched the two gamer-oriented notebooks it was reported to be readying last month. As expected, the two models - one with green optical highlighting, the other with red - target fans of Nvidia and AMD ATI graphics, respectively. They also sport first-person shooter-friendly keyboard markings.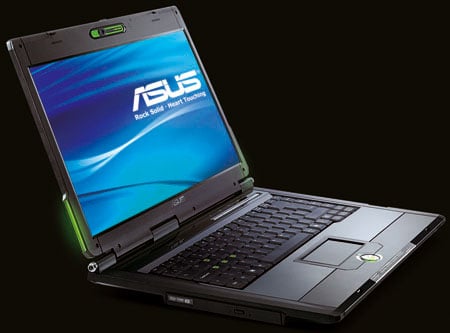 The G1 is a 15.4in model driven by an Nvidia GeForce Go 7700 with 512MB of dedicated graphics memory. The G2 features a 17in display, this time fed by an AMD ATI Mobility Radeon X1700, again with 512MB of video RAM. Both screens have an integrated 1.3 megapixel webcam.
Asus also highlighted the machines' OLED information panel, mounted just above the keyboard to signal the arrival of email and other application and system alerts without interrupting the all-important gameplay on the big screen.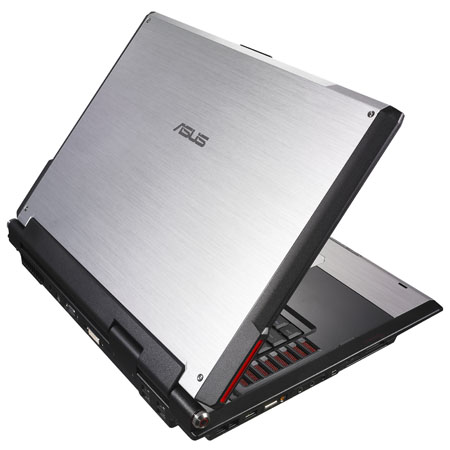 Both machines are equipped with a choice of Intel Core 2 Duo processors, all connected to an Intel 945PM chipset with up to 2GB of 533MHz or 667MHz DDR 2 SDRAM. Versions of the G1 and G2 will ship with 80-160GB of SATA hard drive capacity, and a lightscribe multi-format DVD burner.
Each model has 802.11a/b/g Wi-Fi on board. Bluetooth 2.0 is available as an optional extra, Asus said.

Both laptops will ship with a suitably coloured backpack and Logitech MX-518 gaming mouse.
Asus did not provide pricing details, but it did say the G1 and G2 will ship in the late November/early December timeframe. ®
Related review