Software developer asks Lords to hear patent appeal
Last chance saloon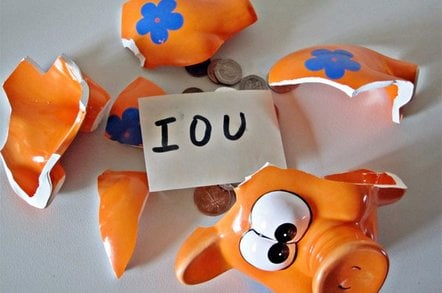 Neal Macrossan is seeking leave to appeal to the House of Lords after his application for a patent was rejected by the Court of Appeal.
Macrossan's invention is an automated system that compiles the necessary documents for incorporating a company in the UK. The appeal court judges ruled that this was both a business method and a computer program and was therefore excluded from patentability under Article 52 of the European Patent Convention.
Article 52 sets out the conditions under which an invention does not qualify for patent protection.
In their judgment, the Justices wrote: "We are firmly of the opinion that the patent is both for a method of doing business as such and for a computer program as such."
They went on to use the judgment to suggest three questions to the European Patent Office's Enlarged Board of Appeal that might form the basis of an effort to clarify the precise scope of Article 52.
Macrossan will be represented by patent lawyers at Marks & Clark. A spokesman for the firm said the company was unable to clarify the grounds for the appeal. "We are unable to comment on points of law in the case or anything that will constitute our argument part of the petition for leave to appeal," he told us.
However, the fact that the judges felt moved to send questions to the EPO seems to have prompted the appeal.
Dr John Collins, partner at Marks & Clerk, head of the legal team representing Macrossan, commented: "The Court of Appeal's referral to the Enlarged Board of Appeal is an illustration of the level of discomfort surrounding the divergence between the UK and European approach to inventions of this nature and the recognition of intellectual property."
Neal Macrossan added: "There is an issue of law here that affects not just me, but all sorts of interested parties. And unlike the Court of Appeal, the House of Lords is not bound by any previous decisions including its own." ®
Sponsored: Becoming a Pragmatic Security Leader