DWP computers 'unreliable'
55 different telephone numbers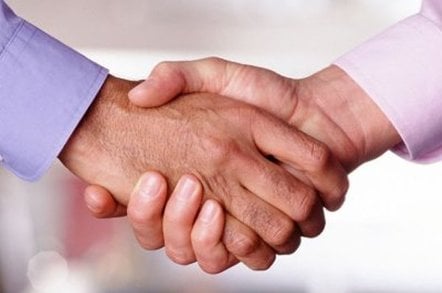 Staff performance at Department for Work and Pensions' contact centres is being damaged by problems with computer systems, says the Delivering effective services through contact centres report from MPs on the public accounts committee, published last week.
Contact centre employees have to use a number of different systems containing client information. These systems are not properly joined up, so that people applying for benefits or pensions have to give the same information on a number of occasions - when much of it is already held on a system in the department.
Cost data and management information is incomplete, concludes the report. The department does not know how much money it has saved as a direct result of introducing contact centres. And it is unable to forecast client demand for its contact centres because it does not have enough historic data to make a calculation.
Edward Leigh, Tory MP and chair of the committee, said: "Calls to a contact centre will in some cases be lengthy, but no one will tell you how much the call costs. The staff in contact centres are often drafted in from other parts of the DWP.
"This can undermine the efficient running of the centres, especially where the staff's existing flexi-time contracts do not match up to contact centre hours.
"And - stop me if you heard this before - the underlying IT system is complex and unreliable."
The department delivers benefits, pensions and job services to 28m people and is making increasing use of contact centres to deal with clients, usually by telephone. But in 2004-05 only 56% of calls were answered. Although the rate had improved to 84% by the first half of 2005-06, the MPs believe there is still scope for improvement and they are not clear whether recent improvements are sustainable.
"Calling contact centres can be very frustrating," warned Leigh.
"There are at least 55 different telephone numbers for contacting the DWP and, quite incredibly, if you contact the wrong service, the department's technology will not enable your call to be transferred to the right service."
The department could set up a single number to act as a sign post to other numbers, but has no plans to reduce its telephone numbers overall.
Key recommendations in the report are that Jobcentre Plus should introduce a single national number and the Pension Service should cut the number of telephone numbers for pensions by a third.
Implementation of a customer management system within Jobcentre Plus in 2005 was "seriously flawed". The report says that the department – and government more widely – should learn from the troubled roll out of the system and only introduce systems that are fully tested and have staff who are fully trained to use them.
The committee's report examined the performance of 62 contact centres operated by Jobcentre Plus, the Pension Service and the Disability and Carers Service.
This article was originally published at Kablenet.
Kablenet's GC weekly is a free email newsletter covering the latest news and analysis of public sector technology. To register click here.