Dell pulls rug from under resellers
No more discounts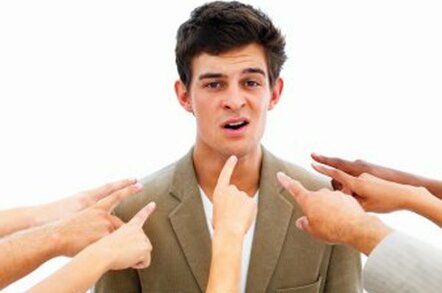 Although famous for its direct sales model Dell has always sold a fair amount of kit through the channel - dealers and systems integrators.
But not anymore. Dell will no longer discount bulk orders of Inspiron or Dimension machines. In fact it won't support any reseller who is selling to consumers.
This just over a year since Dell was actively wooing resellers.
The Reg was contacted by an irate Dell reseller. He's been buying discounted Dell machines for three years and selling them to tech-savvy, and margin-savvy, punters. He reckons he does between twenty and thirty thousand pounds worth of business at a time - or about £90, 0000 a year.
The first he heard of the change was when he rang his account manager and was told he was no longer getting any discounts.
He told us: "Less than a year ago Dell were running events to encourage resellers and now they're pulling the rug out from under us. I'm considering my options now but I'm already talking to HP - who seem willing to work with resellers, I've already got an HP account manager."
Our anonymous reseller spent a good amount of time trying to get some sense out of Dell as to why the action was being taken. The final response while not very illuminating does deserve a wider audience:
"The official response is that we are not in a position to discuss or comment on company matters in detail and whilst we regret this is not acceptable it's our final comment on the matter."
Dell gave us the following response by email: "Dell's policy is not to regularly offer discounts on sales of low volumes of Inspiron and Dimension products to resellers for retail resale. Occasionally limited discounts may be offered in particular circumstances such as a particularly high volume purchase and/or relating to the particular intended end user of the product. We also recognize that occasionally some of our sales staff may have departed from the policy in the past and are working to resolve this issue. [Dealer] should not have been given the impression that they were eligible for some form of formal reseller programme and we apologize if our staff have erroneously given this impression to them."®
Sponsored: Becoming a Pragmatic Security Leader