Cryoserver goes titsup
Email archiver melts away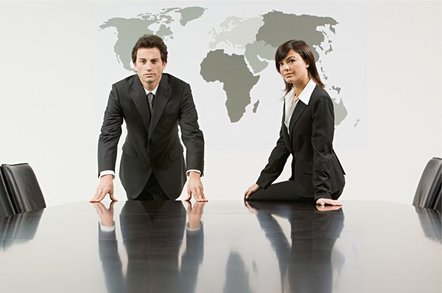 Cryoserver Ltd, the UK-headquartered email archiver, is in liquidation (See note, below*) The company was today clearing out of its London offices.
Cryoserver's play was a plug-in appliance for stand-alone archiving, which it sold entirely through channel partners. It claimed customers including the Rugby Football Union and DIY stockbroking website Selftrade.
Email archiving has been a hot area, thanks to concerns over regulatory compliance in both Europe and the US. Several of the top storage vendors have made acquisitions in the last couple of years. CA bought iLumin, EMC barged in by buying Legato, and Symantec bagged a big slice of the market in the Veritas acquisition.
Company accounts reveal that Cryoserver had been losing money. For the year ending April 2005, the most recent available, the 31 private shareholders saw it report a loss of £368,672.
At time of writing, Cryoserver's website was still available.
The liquidation is being handled by Guildford-based accountants Stonham.Co, who were unavailable for comment. ®
* We have been asked by Forensic and Compliance Systems Limited, the current owner of the Cryoserver product, to add a note from COO Paul Stubbs clarifying the current situation. We are happy to do so (see also Cryoserver back from the dead):
Forensic and Compliance Systems Ltd purchased the assets of Cryoserver Ltd in April 2007 and now owns the intellectual property of Cryoserver Ltd. All customers from the previous Cryoserver Ltd have moved across to Forensic and Compliance Systems and are fully supported, with the majority since April 2007 renewing their support and maintenance agreements.
With considerable external investment in Forensic and Compliance Systems, FCS have introduced Cryoserver onto an appliance providing one of the few email compliance solutions in a forensically sealed server.
The new website can be reached at http://www.cryoserver.com
Sponsored: Minds Mastering Machines - Call for papers now open