Hi-tech CEO charged with ID theft against staff
And you think your boss is bad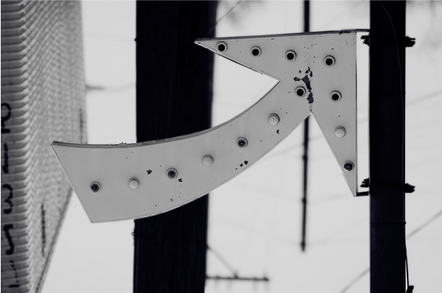 The head of a New York-based hi-tech firm has been arrested over charges he used the personal details of his workers to obtain fraudulent loans and credit cards under false names.
Terrence D Chalk, 44, chief exec of managed service provider Compulinx, was arrested on Tuesday and later charged alongside his nephew, Damon T Chalk, 35, with ID theft offences, following an FBI investigation.
Investigators reckon the duo sought to fraudulently obtain up to $1m in credit using the personal details - names, addresses, and social security numbers - of some of Compulinx's 50 workers without their consent. Chalk, who's charged with running up $100,000 of charges on fraudulently obtained credit card bills, faces offences punishable by up to 165 years imprisonment and fines of up to $5.5m if convicted on the eight count indictment he faces. Damon faces up to 35 years imprisonment and $1.25m in fines if convicted.
It's not clear if Compulinx can continue trading in spite of the scandal. Chalk's attorney, Mayo Bartlett of White Plains, New York, told VARBusiness that he hoped Compulinx could continue operations despite the arrest of its chief exec. ®