Image-conscious IBM wants to service thin clients
Put your fat PC on a virtual diet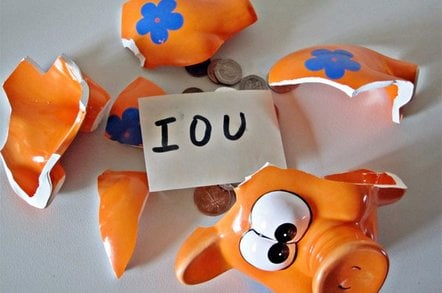 Without a PC albatross hanging around its neck, IBM can now zero in on the thin client market. Big Blue this week rolled out a fresh services package to do just that by helping customers move away from their tubby PCs toward "virtualized" setups that include thin clients, servers and a wide variety of software.
The Virtual Infrastructure Access (VIA) service is a recent example of IBM's new, much-hyped services "products."
Don't get too confused. IBM has simply started calling some services packages "products" instead of services solutions in an apparent attempt to make consultations seem like a more concrete affair. IBM insists that the services "products" have things like staffing, training and robustness behind them that separate the new from the old.
But we get the sense not all that much has changed here.
Anyway, moving back to the thin clients, IBM has teamed with the likes of Wyse, Neoware, Citrix and Propero to help out with different parts of the PC virtualization game.
IBM's VIA services staff will come in and assess a customer's applications, network bandwidth and their "proclivity for running centralized services", and then suggest how that customer can make use of thin client computing, said Pat Bolton, IBM's CTO for end user services.
IBM claims to offer a bit more flexibility than the likes of Sun Microsystems and HP, which have been at the thin client game for awhile.
"Basically, all we need is a Java runtime and a browser to establish a tunnel to the infrastructure," Bolton said.
HP has tended to push the 'blade server as a PC' model, while Sun has leaned more toward traditional thin client computing with a large box in the data center handling traffic for fairly dumb terminals. IBM doesn't care which approach customers want. It will service just about anything, Bolton said.
"Our approach is an open approach."
Internally, IBM ran a successful project with 4,000 employees around this thin client service. It hopes to expand the technology to another 30,000 to 50,000 people over the next 18 months.
You've, of course, been hearing about thin clients for years thanks to eager beavers like Larry Ellison and Scott McNealy. But IBM is pretty sure that the time is right for the computing model to reach large companies.
Bolton sees improved bandwidth, multi-core chips, better server virtualization software and security as drivers of thin client computing.
"I think it will push more toward big business," Bolton said. ®
Thankfully, we didn't hold our breath in 1996, and we're not holding it now.
You can find more on IBM's oh so slim client services here. ®