Recycle your IT waste for cash
Saving the world...one cartridge at a time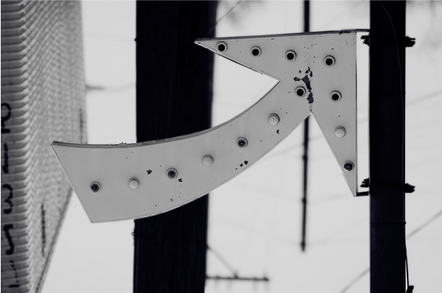 A new recycling scheme has been launched that claims to be both ethical and a potential money-spinner.
The Recycling Factory (TRF) hopes to help change the way inkjet cartridges, toners, and mobile phones are disposed of by offering payments for any products it can re-use and in turn "reduce the harmful landfill burden on our environment".
Companies that sign up to the scheme on its website therecyclingfactory.com will be provided with bins that can be used as recycling collection points. It also offers free collection for large numbers of recycled items. TRF then re-manufactures the product.
William Studholme, managing director at TRF told The Register that the scheme is very straightforward and "completely ethical". Unique barcodes are scanned and customers using the service receive an email detailing how many items have been sent back. Inkject cartidges seem to be worth a quid each, while toner cartridges range from under 30p to as much as £2.40. Once a customer's account reaches £5 TRF posts out a cheque within five days.
According to Studholme, many companies are happy to give the revenue generated from the recycling scheme direct to charity and TRF is already working with several UK-based charities including Childline and the RSPCA.
However, there is currently no government backing for the scheme. Studholme also conceded that finding an alternative to landfill disposal was a difficult and lengthy process but pointed out that most of the products are fully recyclable. "Up until now landfill has been unavoidable...but we're working with several companies on innovative ways of recycling the product to try and achieve zero landfill. That's ultimately the goal."
TRF, which launched on 4 September, has offices in the UK, USA and Germany. With concerns about the environment very much on the political agenda it hopes the timing of the scheme will help to encourage a healthy response from consumers wanting to reduce their carbon footprint.
But when Greenpeace was asked for its opinion on TRF a spokesperson told The Register "recycling is not really an area of work that we're concentrating on at the moment". ®
Sponsored: Minds Mastering Machines - Call for papers now open