Gadget tunes in to FM via USB
Bundles Snaptune
AV peripherals maker ADS Tech has launched an FM radio tuner USB dongle bundled with smart DVR-for-radio software that can sniff out songs you like from both FM stations and internet-only broadcasters.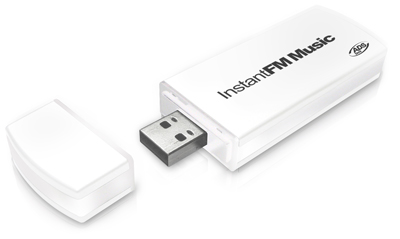 ADS' unit, dubbed the Instant FM Music, plugs into a spare USB port. It ships with a separate antenna cable, one of those spindle-wrapped retractable jobs. The hardware digitises tuned stereo broadcasts at a rate of 96,000 16-bit samples a second. It can decode RDS data too.
ADS' own radio app can tune across worldwide FM bands, display that RDS information and record live broadcasts. Snaptune does the same and adds more DVR-like features, along with links to internet radio stations. It can work out what song's being played, and will automatically index broadcast content by type. Give it a short time to suss out your preferences, and it will build a playlist to suit.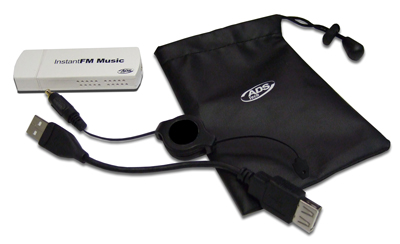 The Instant FM Music will retail for around $49 (£26/€39) from ADS' website. ®
Related reviews
Oono MiniDAB pocket digital radio
Griffin Radio Shark FM tuner