IBM taps veins for novel chip-cooling trick
How to spread your paste more thinly
IBM has turned to nature to develop a technique that will significantly improve the efficiency of the thermal paste used to plug the gap between hot chips and cooling systems, the company announced today. Its approach: carve a network of channels into the surface of the chip's packaging.
The clever bit is the layout of the channels. According to Big Blue boffins, the system uses a hierarchical network of pathways not unlike tree branches or human blood vessels. Bigger canals feed into smaller tributaries, down into a narrower rivers and streams.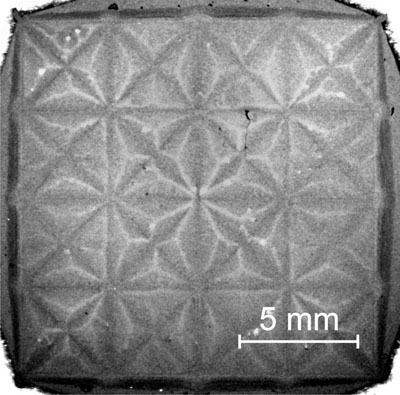 IBM claimed the channels allow the thermal paste to spread more completely and more thinly (see above), improving its ability to conduct heat away from the chip and through to a heatsink, fan, cooling pipe or liquid-filled radiator. The paste is essential to allow the chip to maintain contact with its cooler even though the gap between the two devices changes as they both undergo thermal expansion and contraction.
The technology is still at the prototype stage.
Interestingly, IBM said its Zurich Research Lab, where the cooling channel system is being developed, is also working on a way of streaming water across the surface of the chip through a more angular set of channels, a technique called direct jet impingement. The system squirts water onto the back of the chip and sucks it off again in a perfectly closed system using an array of up to 50,000 nozzles.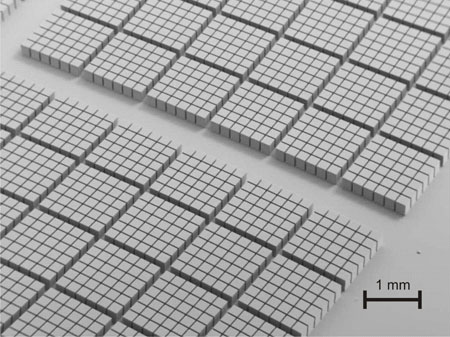 Maybe someone should tell IBM about Cooligy, which has been working on just such as system since the early years of the decade. Cooligy is now part of Emerson Network Power, but its Active Microstructure Cooling Loop technology was a lot like IBM's direct jet impingement mechanism.
Cooligy first came to our attention when it emerged its technology was being evaluated by AMD, Apple and... er... IBM... ®