Six months in, Sun's CEO faces Wall Street's yo-yo test
Can he do the improbable?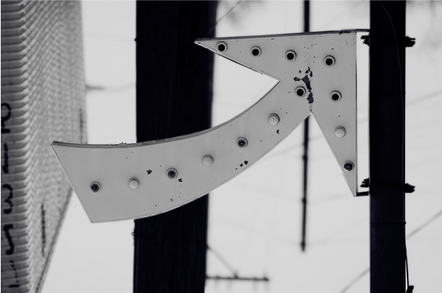 Sun Microsystems could do something tomorrow that it hasn't done in years and years: please investors.
Those watching the deflated Sun know the earnings drill. Sun's shares start their march from around $4 a share to just over $5 a share as the company approaches its quarterly earnings announcements. Time and again, gullible investors buy into the idea that Sun will do better than the naysayers predict, and they inflate the stock accordingly. Time and again, Sun disappoints these investors, and the company's shares make their way back down to $4 shortly after Sun's earnings statement hits the newswires.
Here we are again.
Sun's stock is trading at more than $5.20 per share and has been above $5 for most of the past two months.
Unlike past quarters, Sun actually has some positive market share gains to lean on, as it nears the Thursday first quarter '07 dish. Sun has wrestled away Unix server revenue from IBM, and has seen its x86 server line grow at a very healthy clip.
The improving product sales and a hefty sales backlog have the likes of Sanford Bernstein's Toni Sacconaghi - a long-term Sun pessimist - singing the company's short-term praises.
"We expect Sun to deliver upside to consensus revenue expectations and in line earnings per share," the analyst wrote in a recent research note. "We forecast first quarter revenues of $3.3bn versus consensus at $3.2bn.
"We note that Sun exited Q4 with its largest backlog since Q3 of 2001 and that our channel checks indicate solid demand within the channel, although below last quarter's robust level."
The optimistic camp must enjoy hearing Sacconaghi talk in such loving terms. But they should not get too excited just yet. The analyst has a humble $4 price target for Sun and "believes that a solid quarter is largely priced into the stock."
Sun's management doesn't have the highest regard for Sacconaghi, particularly because the analyst often calls for heavy layoffs. Sacconaghi, however, has proven himself to be one of the most accurate and perceptive analysts watching the hardware market.
"We have had some pretty dramatic growth over the past year," bragged Sun CEO Jonathan Schwartz, speaking today at the Oracle OpenWorld conference. Later, he added, that Sun is "seeing a very large scale global build out."
Such talk backs up the optimism camp and Sun's own chatter about why Schwartz was handed the CEO role 184 days ago. Chairman Scott McNealy reckoned that Sun was poised for growth once again, and that a new fella might as well be attached to the company's gains.
Of course, it's hard to get too excited about Sun's near-term performance given that it remains unprofitable. Yes, the company pulls in lots of cash, but investors have trouble responding to negative earnings per share.
Schwartz will face his biggest Wall Street test to date on Thursday. He'll be hoping that Sun can reverse its $4/$5 share price yo-yo.
The CEO's 180-day report card largely hinges on this first quarter performance. And no one knows this better than Sun's long-term investors. ®