Red Hat makes Xen GUI in Fedora Core 6
Mac crowd massaged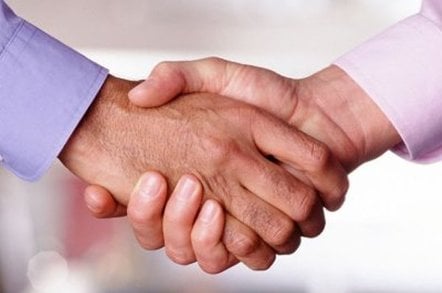 Red Hat has put Fedora Core 6 up for grabs. Xen fans and Mac fans have been asked to rejoice.
Red Hat has been toying with Xen in past Fedora versions, but Core 6 brings with it a fancy new management tool. Those who loathe the command line can now fire up a GUI and control their Xen virtual servers from a convenient console. Red Hat hopes that the graphical aid will encourage more people to play around with Xen, which lets users create multiple operating systems on a single physical server.
Red Hat's outreach program extends to the Mac crowd as well. Fedora Core 6 includes support for Intel-based Macs, if you really want to do away with the elegant Mac OS X or dual-boot.
Linux fans turn to Fedora to gain early access to many of the tools and features that will eventually appear in Red Hat Enterprise Linux - Red Hat's more corporate, supported operating system. RHEL 5 should ship late this year or early next year with Xen intact.
All told, Fedora 6 is a more consistent and better performing operating system.
The OS ships with the 2.6.18 Linux kernel and eliminates separate kernels for multi-processor and single-processor systems. One glorious kernel will now automatically have a look around and detect what processors you're using.
Users should also expect to see much faster start-up times for applications that use dynamic linking thanks to a broad application rebuild in Fedora Core 6. The Fedora installer - Anaconda - has been improved as well. "At install-time, the user can specify third-party repositories, and if the install is network-aware, Fedora can reach out to those repositories and pull in additional packages," Red Hat said. "The obvious use case is accessing Fedora Extras, marking Fedora Core 6 as the release that tightens the integration between Core and Extras at install-time."
For a list of all the goodies, have a look here. ®