Mobiboo UTstarcom F3000 Wi-Fi VoIP phone
It flips, it SIPs
Review Most Wi-Fi VoIP phones on the market today are designed to work with Skype, and almost all of them a candybar handsets. Not so the UTstarcom F3000, which UK VoIP company Mobiboo is pitching as the Mobiboo 3000. It not only works with the standard SIP VoIP protocol but it's also a clamshell handset...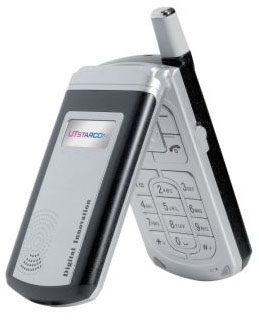 If you haven't heard of Mobiboo, don't despair, as neither had we until they contacted us. Mobiboo offers VoIP services and has a roaming agreement with the European Wi-Fi hotspot network The Cloud. So if you purchase a Wi-Fi VoIP phone from Mobiboo you can use any of The Cloud's access points around the UK, Germany, Sweden and Norway to make calls for free. The really neat thing is that Mobiboo also gives you your own 07911 number.
This means that if you're abroad and have access to a Wi-Fi connection, people can call you - at a rate of around 45p a minute - which may still cost less than calling a roaming mobile phone. Calls between Mobiboo users are free, so you could also use Mobiboo's Dashboard desktop software to call someone with a Mobiboo Wi-Fi phone for nothing.
There are of course plenty of limitations on where you can use a Wi-Fi service such as this, especially without having to pay some kind of a charge for the WLAN usage. The UTstarcom F3000 handset supports both 802.11b and g networks, so you should be able to use it with most Wi-Fi access points, and it supports all common security standards. Entering WEP or WPA keys can be a chore using a phone keypad, especially if it's a complicated or very long key.