Trapeze latest to join 'new wave' of switched WLANs
Model on the rise, but there's still work to be done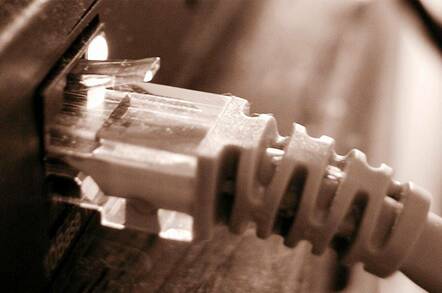 Enterprise uptake of wireless Lans (WLan) has never taken off at the speed that was anticipated a few years ago, and the equipment vendors face the unpleasant prospect of margins plummeting before they have achieved sufficient volume to compensate.
Security, once the biggest brake on corporate adoption of wireless, is now gradually moving off the CIO's fear radar as trust grows in new standards, but issues of price/performance, quality of service and manageability still loom large, exacerbated by the rising desire to run voice over the WLans.
All three of these issues, and the need to introduce some semblance of mobility for voice services, have driven the debate over the best WLan structure.
A couple of years ago it seemed clear that centralised switches with dumb access points was the design that would win out in the enterprise, gradually ousting older "fat" access points - hence Cisco's acquisition of switchmaker Airespace. But now several vendors are shifting towards a third wave of architecture, which involves a hybrid of the two older systems, aiming to support larger and denser networks with more intelligence and QoS in the nodes, but without allowing costs to mushroom.
Companies like Meru, Siemens/Chantry and some of the indoor mesh vendors like Firetide, have led this charge, and now one of the veterans of the switch market, Trapeze, has joined in, with its own distinctive approach, continuing with the difficult ambition of staying a step ahead market monster Cisco/Airespace.
Trapeze is adding intelligent switching to the WLan with the introduction of its Smart Mobile software, which gives switches and access points the ability to negotiate the best path to take in handling various types of wireless traffic.
Trapeze claims this combines the benefits of centralised management - such as unified security - with the performance efficiencies of optimising traffic through intelligent switching, especially for QoS-sensitive applications such as voice.
Clearly borrowing some concepts from mesh, but retaining the switched centre, Smart Mobile does not force all traffic to pass through the central controller, but instead is designed to centralise or distribute data forwarding, based on the requirements of the application.
For low latency functions like VoIP, switching functionality is distributed to the access points throughout the network, enabling them to communicate in a peer-to-peer fashion.
This works by moving copies of Station Switching Records to every AP, providing local copies of information on QoS policies, firewall protection and Virtual Lan tags. The solution also allows encryption to be handled in distributed fashion, and the company says it can better support the speeds of emerging 100Mbps-plus 802.11n networks.
Another significant aspect is that higher layer links can be made in outdoor WLans - providing the equivalent of Layer three and four microwave wireless backhaul systems. This hints that Trapeze will follow mesh vendors and other rivals into offering an indoor/outdoor solution suited to campus networks and even metrozones, and will be able to link enterprise meshes using Layer two and three tunnels, potentially replacing more expensive microwave point-to-point links.
This is just the latest example of the bid to enhance the switch/controller architecture for large scale enterprise and indoor/outdoor requirements, stretching the wireless network beyond its initial "local" area network remit.
While this basic architecture is set to dominate enterprise WLan roll-outs in 2006-8, there will be a new wave of more robust and sophicated approaches. These are epitomised by the offerings of Extricom, Meru and Xirrus, all of which are addressing scalability. Their techniques are sure to be eyed carefully by Cisco and one of these three would be heavily tipped to be a Cisco acquisition target in 2007.
Xirrus is addressing deployment and scalability challenges by integrating as many as 16 radios and a controller into a single AP and using sectorised antennas to support narrow pie-slice shaped cells, an approach resembling that taken by cellular networks.
Extricom and Meru have adopted a more radical approach, replacing conventional channel planning design in favor of a single-channel architecture with the goal of addressing interference and roaming problems.
However, the switches will remain the WLan cash cow. In 2005, while overall WLan equipment revenues grew by 10 per cent, with unit shipments up 39 per cent (including consumer), enterprise switch/controller revenues jumped by 93 per cent and unit shipments by 154 per cent.
This made switches the highest growth area in WLan, but the figures also indicate the rapidly falling prices, with unit growth over 50 per cent higher than revenue increase. By the end of 2005, WLan switches accounted for 19 per cent of the total enterprise WLan revenue pot, but this is expected to grow to over 50 per cent by 2009. The rest goes on access points, other infrastructure and management software where this is separate from the hardware (figures do not include services and applications).
Synergy estimates almost 30 per cent of enterprise WLan purchases in the last quarter of 2005 were for controller-based architectures, and sales of controller-based systems grew 76 per cent year-on-year.
Copyright © 2006, Wireless Watch
Wireless Watch is published by Rethink Research, a London-based IT publishing and consulting firm. This weekly newsletter delivers in-depth analysis and market research of mobile and wireless for business. Subscription details are here.
Sponsored: Becoming a Pragmatic Security Leader