Quantum tapes up future with ADIC
Live together, die alone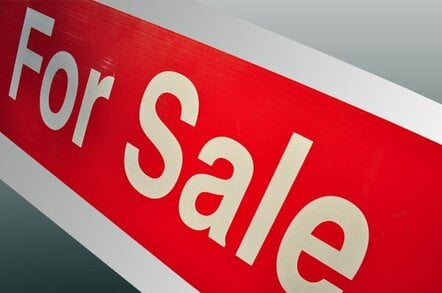 Storage Expo When two of the last two swingers in tape town tied the knot earlier this year, some interpreted the move as the bell tolling for independent tape vendors. When Quantum bought ADIC for $770m in May, the move was not well received on Wall Street.
The same day as the deal was announced, Quantum announced losses of $23m on the back of a 14 per cent sales slump. Traders duly sent Quantum's shares plummeting from near-$4 in March, to less than $2 a pop at the beginning of August.
The new Quantum came out fighting today at Storage Expo in London, promising investors and customers a new, unique proposition. Quantum, or more specifically head honcho Rick Belluzo, has a plan you see.
The logic behind the tie-up was based on sales reach. ADIC had direct strength with big enterprise outfits, Quantum had better channel relationships. It might have been an acquisition, but Quantum needed ADIC as much as ADIC needed Quantum, or so ex-SGI chief Belluzo seems to reckon.
Quantum has identified still-emerging data-intensive vertical markets like video storage as key attack priorities. Sense says tape should be holding cards at the moment too with the vogue for power thriftiness in data centres.
Added to that, the much-vaunted issue of compliance could play in its favour; smart IT directors will adapt what they already have to bunny-hop new regulations rather than rethinking their whole archiving setup. Quantum is certainly hoping that will be the case, and that its service division will be one of the few that'll still know how to keep the whole shebang going.
The first new product from the marriage is due by the end of the calendar year, though support is continuing for all but one low-end library. Quantum reckons the customers are still there for both companies' kit.
Quantum's marketing bods reckon they'll have turned the corner well before The Reg's suggestion of two years. We'll start the clock November 8 when the firm releases its first combined quarterly results. ®
Sponsored: Becoming a Pragmatic Security Leader