Linux-on-Mac team to ship PS3 release
Yellow Dog coming to Sony's next-gen console
Terra Soft Solutions is to port its PowerPC-based Yellow Dog Linux distribution over to the PlayStation 3, the company claimed today. PS3 support will come courtesy of YDL 5.0, which is due to ship mid-November - as is the PS3.
YDL has been around since the late 1990s, when it was aimed at PowerPC-based Macs as an alternative to the less commercially minded LinuxPPC development effort. Apple's shift to the Unix-based Mac OS X and, more recently, Intel processors has left relatively little scope for broad Linux adoption on the Mac, but Terra Soft has been coding away and keeping YDL up to date nonetheless.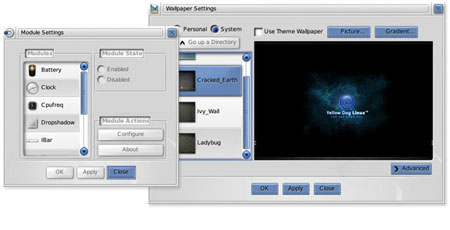 Which is why it's undoubtedly very keen on the PS3. The console's Cell processor uses the PowerPC instruction set, so it's an obvious platform to port the open source operating system to, even though the task itself won't have been a trivial one.
YDL 5.0 for PS3 will support version 2.6.16 of the Linux kernel and provide gcc 3.4.4, glibc 2.4, OpenOffice 2.0.2, FireFox 1.5, Thunderbird 1.5, Nautilus 2.14 and the Cell SDK 1.1. The distro will ship with the Enlightenment window manager. ®