Sun touts boxed-up data centres
It could have been a contender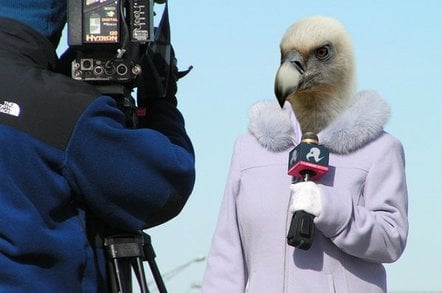 Sun has looked to the future and has, we assume, seen that it is metal, and box-shaped.
The company has developed a data centre in-a-box (actually a 20-foot shipping container) that it says can be deployed virtually anywhere, provided there is water and electricity to plug it into.
The idea is that companies will be able to boost their computing capacity, very quickly, by plonking a couple of the pre-configured containers in the company parking lot. Or perhaps in Peckham, which ever is the cheaper option.
Project Blackbox, as it is known, should be commercially available in the second half of 2007, with a box full of computing power starting from $500,000.
For this princely sum, companies will get about 250 Niagara-powered or x64-based servers, totalling 1.5 petabytes of storage. Power, a net connection, and water for the cooling systems (patent applied for) must be available on site.
Jonathan Schwartz, chief executive of Sun Microsystems told the New York Times: "We are targeting customers who are concerned about saving space, power and getting to market quickly."
The company said that while the system might not be the last word in elegance, the set up takes up around a third of the space, and costs a fifth of the price of the equivalent data centre.
Because it is all pre-configured, it could also reduce installation times by as much as 90 per cent, the company added. ®
Sponsored: Detecting cyber attacks as a small to medium business