Sony Ericsson to bring LocationFree TV to P990i
Tune into your telly via 3G, Wi-Fi
Sony Ericsson is to ship a version of Sony's LocationFree TV-over-the-net software for its P990i 3G UMTS-equipped smart phone, the handset maker said today.
Sony shipped its LF-PK1 LocationFree box in Europe in May this year. The unit hooks up to a range of living-room gadgets to transmit audio and video content across local fixed and wireless networks, and out across the internet.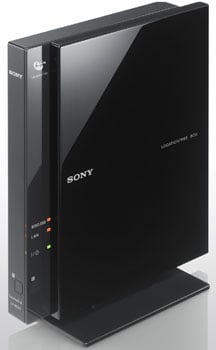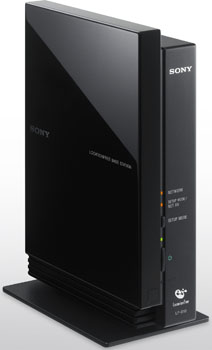 Enter the P990i - or the PlayStation Portable, which is what Sony has been pitching as the ideal LocationFree mobile playback gadget. The PSP has wi-fi, as does the P99i, but the phone can also initiate 3G cellular connections.
Sony Ericsson's announcement follows hot on the heels of Sling Media's decision to offer a version of its SlingPlayer software for Symbian-based mobile devices running the UIQ user interface - as the P990i does. Like the LF-PK1, Sling Media Slingbox transmits TV and video signals to linked devices on the internet.
Sony Ericsson said it will bundle the LocationFree playback software on the MemoryStick that ships with the P990i, but folk who've already bought the phone will be able to download the app from the Sony Ericsson support website, the company said. ®
Related reviews
Sling Media SlingBox networkable TV tuner
Sony Ericsson P990i smart phone