Medion brings Berlitz City Guides to sat nav trio
Berlitz City Guides on board
Medion today widened its route-planning hardware line-up with three widescreen sat nav units ready for the bamboozled, unwilling-to-ask-for-dircections motorist in your life. The three models all incorporate Berlitz city guides to provide useful travel information typically missing from maps and places-of-interest lists.
The GoPal PNA 460, 465 and 470 also sport a new, curvy, 13 x 9 x 2cm design that's rather slicker than the more boxy look the company unveiled at its last GPS launch, in July. All three of the new models ship with a car kit and use SiRF's SiRFstar III GPS chip.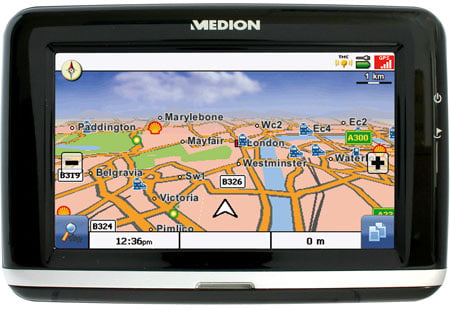 The 460 has a 4.3in display in ships with UK and Ireland maps from Navteq on a bundled 256MB memory card. The 465 adds the ability to pick up and use TrafficMaster information broadcast on the RDS FM radio data channel. It also incorporates Europe-wide maps in a 1GB memory card. The 470 brings Bluetooth to the product line and a broader POI database.
The three units are priced at £199, £259 and £299, respectively. There's an £80 European map update available for the 460. The GoPal PNA 4xx line will be available shortly from Medion UK's website. ®