Microsoft goes R&D crazy, gets caught in analyst headlights
How much is that doggie in the Windows?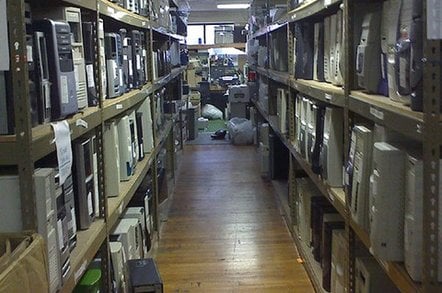 Microsoft is spending $1.3bn more than previously announced to take on internet rivals Google and Yahoo!.
Says who? Says chief executive Steve Ballmer, who reportedly said Microsoft's R&D spend would hit $7.5bn for the current fiscal year 2007.
In May Microsoft said it would spend $6.2bn for FY'07, a budget that sent Wall Street into a flap, and shares marked down to a year low. Analysts had expected an R&D budget of $4bn and, gave the company a grilling at its annual summit held for them this summer. Such was the concern and debate prompted by the additional $2bn spend, Ballmer was forced to issue a company-wide "don't panic" memo to employees.
Microsoft can expect continued questions on R&D during the up-coming first-quarter conference call, as analysts will take the opportunity to probe executives on this latest increase.
Ballmer on Tuesday did not say where the increased R&D spend is going however executives have previously alluded to the need to refine Microsoft's ads serving platform. According to Ballmer, half a billion in R&D will be spent in Europe. ®