Brits bin their identity as ID thieves prosper
Just shred-it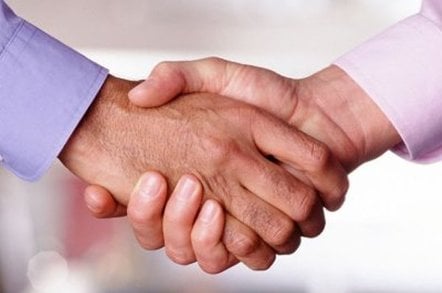 More Brits than ever are placing themselves at risk of identity fraud, despite awareness campaigns warning them of the dangers.
Organisers of the second National Identity Fraud Prevention Week, which begins on Monday, hope their educational campaign will finally get the message across.
The campaign, backed by the Metropolitan Police, Crimestoppers, The Identity and Passport Service, CIFAS - The UK's Fraud Prevention Service - Fellowes, the Federation of Small Businesses, and various credit reference agencies, aim to put a stop to the British public's complacency.
Bin-raiding research commissioned by Fellowes for the campaign revealed that 97 per cent of households, representing over 21 million homes in the UK, regularly dump material stating their full name, address, and postcode.
While a failure not to shred all items of junk mail might be understandable, three in 10 throw away bills and other information that exposes either their credit or debit card numbers. Meanwhile, 46 per cent put items that contained their bank account number and sort code in the bin, rather than destroying it more securely.
The researchers concluded that nearly half (48 per cent) of households had insecurely discarded documents that would give everything a fraudster would need to steal a person's identity.
Exposure to the problem from information carefully discarded in rubbish bins is 20 per cent up on that found during similar research carried out by the campaign last year. The latest study revealed that not everyone in the same household behaves in the same careless way.
As part of National Identity Fraud Prevention Week, Professor Martin Gill, an academic and expert in identity fraud, looked at offender and victim perspectives on the problem.
Offenders in this study adopted a range of approaches to commit identity fraud using paper-based documents including stealing information from dustbins; swiping post; impersonating the dead, using birth certificates of the deceased; stealing personal documents as part of other crimes, for example, burglaries and street theft; and redirecting post to obtain people's personal details.
Stolen documents were vital for crooks in tricking credit card companies or banks into opening bogus credit card or bank accounts. Reducing the opportunities to commit paper-based identity fraud should involve raising public awareness of the issue and countermeasures - such as shredding documents containing personal details and regularly checking bank statements for suspicious transactions. More stringent procedures by credit providers and similar organisations when verifying applications are also needed, the study concluded.
Victims of identity fraud often experience problems reclaiming their identity and sorting out the mess fraudsters have made of their finances. Identities stolen using paper documents or online can be used to perpetrate ID theft, one of the fastest growing crimes in the UK. Ultimately, we all pay for the problem as bank and credit firms pass on the cost of fraud through higher fees.
As part of a drive designed to spread public awareness about the dangers of ID theft, the campaign has set up a website, stop-idfraud.co.uk, which includes tips on how to defend yourself against the threat. The site also features a fun-filled "how at risk you are" test. ®