Microsoft tells EC it will ship Vista
EC says: On your head be it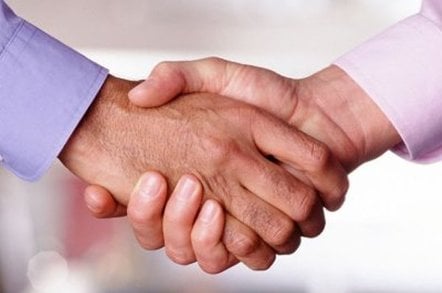 Microsoft is going ahead with launching Vista in Europe and South Korea, in spite of fears the software could be delayed because of concerns from European and Korean competition regulators.
Reuters reports that Microsoft CEO Steve Ballmer told Competition Commissioner Neelie Kroes that it is going ahead with the worldwide launch in a conversation last night.
The commission had previously raised anti-trust concerns about Vista's search functions, security, and ability to save documents as pdfs.
A statement on the Microsoft website says the company had "constructive dialogue" with both the European Commission and Korea's Fair Trade Commission and that it made changes to the operating system in response to those discussions.
Not that the announcement necessarily guarantees a smooth ride for Vista - Kroes, talking to Reuters about the conversation, said: "He was aware that he shouldn't ask me if I could give a green light to it and rightly so."
A statement on the commission website said: "The commission has not given a 'green light' to Microsoft to deliver Vista because, as the commission has consistently stated, Microsoft must shoulder its own responsibilities to ensure that Vista is fully compliant with EC Treaty competition rules and in particular with the principles laid down in the March 2004 commission anti-trust decision concerning Microsoft."
Read the full Microsoft press release here. The European Commission's response is here. ®
Sponsored: Becoming a Pragmatic Security Leader