D-Link calls for Brits to help find stolen routers
7,000 go walkies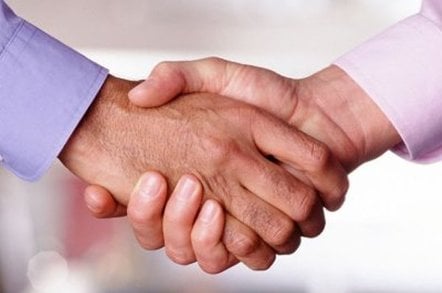 D-Link yesterday called on the British public to help it find 7,200 wireless starter kits stolen en route to its European logistics company.
It has released no details of the theft, but it says it has evidence that the goods are being sold on the open market. Says Tahira Perveen, D-Link's boss in the UK and Ireland: "This theft is not only a financial loss to D-Link but more importantly causes confusion in the channel and to the market, which is why the stolen goods have to be located as soon as possible."
The wirelesss starter kit comprise a Broadband Router and USB Adapter. It is sold under the model number: DWL-922/E and UPC Code: 790069285479 which is indicated on the bar-code together with the individual serial number label of the retail box. Check out the full list here.
D-Link says there are other pointers: the products are sold at a heavily reduced price and may be offered with a free UK power supply or just with a Euro 2-pin unit.
Bought a rogue router? Then can contact D-Link at +44 (0)208 955 9000. ®